'Retailers need to inform customers about the category of masks they are selling'
Bobby Arora, Director, Status Quo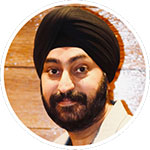 "We wait for customers to come into our stores. At this moment it is important for every offline retailer to reach out to their customers and tell them about the new products they have started selling. They need to tempt and bring their customers to buy their product and when they buy they will obviously come in and buy more products. Sometimes even though we do not want to buy online but the continuous rotation of ads tempt us to buy the product but this doesn't happen offline. In today's situation retailers will have to adopt this approach of showing customers the products they need as it could be they are delaying the purchase of these products."
Read Full Interview Here
"China's superiority may remain unchanged even after COVID-19"
Akira Kawashima, Senior Director, Japan Fashion Week Organization/Textile Division
"Due to the turmoil caused by COVID-19, global apparel and textile industry has been greatly affected. In Japan, many people are forced to work from home and consequently not only individual workers (including freelancers) but also company employees are frightened of large-scale personnel-cuts. Incomes have reduced to 60 per cent of normal. Amid such a situation, people's desire for 'dressing' is low. This tendency will continue for a while even after COVID-19 is over, which will lead to local small-mid-sized textile companies suffering from lack of funds, as they cannot wait for recovery, causing more bankruptcy and/or voluntary closures."
Read Full Interview Here
"Discount retailers and value-oriented brands stand to win"
Usha Periasamy, Director, Brands & Operations, Classic Polo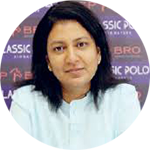 "Consumer spending is dramatically curtailed during a recession. Consumers have adopted short-term behaviour during the pandemic that in many cases will become permanent, as a lesson learned from such unprecedented occurrences. Not only do consumers become more financially conservative but also credit may become less available and a large cohort may go into default on their debt, dramatically limiting purchasing power. Consumers will wake up from the pandemic in a new economic reality, changing their commercial behaviours in extreme ways.
Read Full Interview Here
"Deferral of some duty payments and import fees would provide needed liquidity"
Steve Lamar, President and CEO, AAFA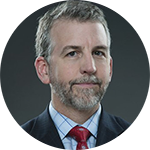 US deferred duty payments on some imports for 90 days. American Apparel & Footwear Association (AAFA) President and CEO Steve Lamar agreed the deferral of some duty payments and import fees would provide "some of the liquidity needed to keep more Americans employed and more American companies operational during this crisis."
But he added: "Limiting the goods that qualify for deferral will in turn limit the relief that is provided for America's employers and also limits the beneficial impact for US supply chains that have been mobilised to meet the personal protective equipment shortage we face domestically. We urge that all goods – including textiles, apparel, footwear, and accessories facing Section 301 tariffs – be covered by this deferral action. Every day we have to pay those duties means another day we can't pay our workers."
Quoted in Just-Style
'Don't use this opportunity to stitch up suppliers'
Simon Carter, Founder, Simon Carter menswear brand, UK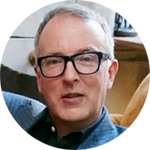 My approach at the moment is that if you don't need the expense, cut it, but don't use this as an opportunity to stitch up suppliers. We are hearing stories of brands and retailers that are doing that but in my opinion it won't serve them well in the longer term. The supply chains are going to be ravaged after this and you will need them. People will remember.
Cut costs and try to keep your cash where you can but you will be judged at the end of this. Try and make low level payment plans at the very least. Similarly, the Coronavirus Jobs Retention Scheme is very generous scheme. Be very careful with the furlough process and don't abuse it. The government will be checking up.


Quoted in UKFT
"Crisis presents opportunities, and we will be ready to act on those that make good strategic sense"
Chip Bergh, CEO, Levi Strauss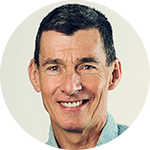 "I also believe that crisis presents opportunities, and we will be ready to act on those that make good strategic sense," said Chip Bergh, CEO, Levi Strauss , " not underplay the human cost of the pandemic, or the need to protect employees," he said, during a conference call with investors.
"Whether that's taking back underperforming franchise businesses, or upgrading real-estate locations because of retail bankruptcies, or finding great talent in a decimated job market, the crisis gives us an opportunity to not just renew the business, but to reset it for the future."
"We will play to our strengths, leveraging the strength of the brand, our connection with our fans, and the digital capabilities and omnichannel capabilities that we've invested in over the last few years," he added.
Quoted in WARC
"Coronavirus lockdown has changed our lifestyles in ways that make buying new clothes particularly irrelevant"
Andrew Lipsman, Principal Analyst, eMarketer
Consumers are actually spending more on essential goods: Grocery stores saw a 26.9% increase in spending and health stores saw a 4.3% increase. This is partly because these are the only brick-and-mortar stores that are allowed to remain open right now, but it is also because consumers are worried about spending money unnecessarily with a significant recession looming on the horizon. Across the board, sectors that rely on discretionary spending have seen declines. "There is a lot of uncertainty and anxiety about the future," says Andrew Lipsman, principal analyst at the research firm eMarketer. "People are shifting their spending to focus on the things they really need and cutting their budgets on less essential goods."
Quoted in Fast Company
Read Full Interview Here
'India can take advantage of this situation and increase its textile exports'
G B Aras, Director Textile Engineering Group, ATE
"One inherent advantage Indian textile industry has is that we are fully independent as far as the supply chain is concerned. Compared to other industries like pharmaceutical, electronics etc, their supply chain is dependent of global suppliers including China. So the industry that can really take advantage from global market with sustainable increase in exports is textile. If the government realizes this and gives proper support the industry will bounce back faster and increase its export share."
Read Full Interview Here
"Buyers and Sellers should plan together to see how they can sustain"
K K Lalpuria, MD, Indo Count
"The current situation is very uncertain, complex and unprecedented. Customers who closed their stores or point of sales have no option but to cancel their orders. In fact, we are unable to ship to even those who have not cancelled their orders. Some have deferred it where there is low impact believing it may start by the first week of June. As the situation has impacted both parties in the business they should take each other's views in resolving issues; should be open for suggestions and see mutually how they can minimize the loss. They should plan together to see how they can sustain their market share and build on opportunities.
Read Full Interview Here
'We need to learn from this crisis and push ourselves to be self-dependent'
R K Agarwal, Chairman, Telangana Spinners Association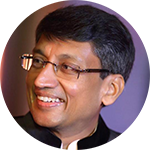 "Not only India and but the entire world is realizing, we need to have alternate supply sources. Indeed, this is a big eye opener for everyone more so for us since we are in competition with China. There is nothing that stops us from creating large capacities where we will be able to cater to the world's requirement in various segments, and fulfill the entire value chain in apparel and the downstream industry. I am sure, many entrepreneurs will come forward to assess the pitfalls we are going through and the lessons learnt from them. In future, some investments will go through in fabric and other raw materials that we are sourcing from China. We need to learn from this and push ourselves to be self-dependent."
Read Full Interview Here
'There is an opportunity for India as everyone will look for an alternative source'
Ramesh Poddar, Chairman, Siyaram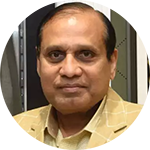 "Definitely there is an opportunity for India as everyone will look for an alternative source. Hence, if we are able to exploit this chance, then definitely there is a possibility for India to be the next sourcing hub. China on the other hand has the advantage of bulk production and to get that kind of advantage and to come to their cost structure will take time though our labour costs are comparatively the same and the advantage they have is of mass scale production. I feel India should take this challenge and fill the gap."
Read Full Interview Here
'Future apparel sale will depend on the sentiment that prevails after COVID-19'
R K Rewari, Managing Director, Morarjee Textiles
"It is wait and watch strategy as we have been informed by customers due to the pandemic all orders are on hold. We can prepare ourselves for future challenges of low demand. Low demand means markings are also low and competitiveness is higher in the market this puts pressure on us to go back to basics to see our cost structure, ways of doing business etc. Many things might change. One is low demand, and the other is new rules of conducting business, most of which will be through video conferencing etc. It looks like there could be a systematic change in overall structure. We are preparing ourselves by keeping our morale high, think positive and identifying the gaps that need to be filled to enable us to meet the challenge of demand whether it is low or high."
Read Full Interview Here
"When will life go back to normal? Hopefully never"
Marina Gorbis, ED, Institute for the Future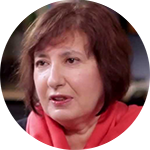 "The normal wasn't normal," said Marina Gorbis, executive director of Palo Alto's Institute for the Future. "The normal wasn't good." The Institute focuses not only on forecasting the future but also developing innovative solutions. "What kind of future do we want to live in?" she asks. "What kind of future do we want to create? And what can we do to promote that desirable future?" COVID-19 has disrupted what we thought was normal. Gorbis said we're at the first of three stages. The first is reaction to the crisis. Reset is second when we re-assess and evaluate what happened and why. The third is reinvention. For example, the pandemic has revealed weaknesses in hospital capacity and gaps in who has health coverage. The pandemic has exposed the need for government help with many households vulnerable when a paycheck ends. "The fact that millions of people don't have $400 in savings in case of emergency is unacceptable. That's not normal," "I don't want to go back to normal," she concluded. "We need to create a new normal."
"I do not think any country is equipped to replace China including India"
Thomas Verghese, Former-Chairman, CII Marketing, Retail and Textile Councils
"Lack of credibility and trust will lead to many large brands looking for alternative sourcing to China but I do not think any country is equipped to replace China including India. India does not have that kind of capacity to feed global demand and are not in a position for bulk manufacturing of normal commodity items. We do more of customized exports. We don't do manufacturing of bulk items. We don't have that capacity and infrastructure at the moment. It will take two to four years minimum even if everyone is aligned and the government gives supporting fiscal and tariff benefits. Given the reality of Indian industry and government's policy support measures, it seems an unrealistic expectation."
Read Full Interview Here
'Once the country opens up, we will face severe worker issues'
R D Udeshi, President, Polyester Chain, Reliance Industries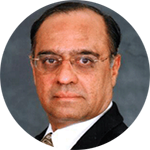 "Once the country opens up after the lockdown, at the onset, we will face severe worker issues. Textile industry is a labour-intensive industry and with large number of workers having returned to their native bases before and during the lockdown, availability of labour would be scarce. This is generally noticed after festivals and we are likely to face a greater challenge in bringing them back to work. However, we expect things to normalize by May, assuming that the lockdown is partially and reasonably eased by April. Some units will restart aiding workers to return back to their manufacturing hub and situation would gradually stabilise"
Read Full Interview Here
A
slowdown in demand will be seen for fairly a long time
Arvind Mathur, CEO,
Raymond UCO Denims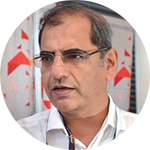 "
The garment industry is facing a challenging situation. While buyers have stopped orders as they are facing their own problems and production have been cut down but what is bothering is that payments are being held back in most cases. As for our own operations, due to the national lockdown we are adhering to government directives and have stopped work. Once the lockdown opens in India and globally, we will decide the market as most of our products are export based and we do not foresee any immediate change in the situation. There will be a substantial cut down of orders and orders that are on hold or pending may or may not come back soon. I feel, India's lockdown may continue for a longer time even though I hope it does not extend beyond April 14. Even the domestic market may not be normal once the lockdown is over. A lot of thing has shifted dramatically during this period the impact is going to be for long term. A slowdown in demand both from domestic and export market will be seen for fairly a long time after the lockdown."
In short to midterm, it would impact as there's disruption in global supply chain
Dilip Gyanchandani,
Country Manager, India, Wool Mark Company
From the textile and garment industry prospective there would be short- to mid- term business impact on volumes as due to the lockdown working factories have come down to minimum production levels. From September onwards, normalcy should be restored but it will take about three to four months for the industry to bounce back. Things are looking good now but it is an uncertain period and is difficult to say something at this stage because it looks like we are containing the pandemic.

Read Full Interview Here
'Once everything normalizes there will be a big momentum'
Debabrata Gosh,
Oerlikon,
General Manager India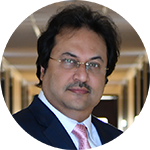 "Once everything normalizes there will be a big momentum. The advantage is that we have a huge potential and such big domestic market hence we are not dependent on exports alone. I don't see any threat for the textile industry. As for opportunities, we are expecting more export orders in future because the same has happened in the yarn segment and it will happen in the fabric segment also and the world will take India more seriously as a manufacturer. So far everybody was dependent on China. Since they offered cheaper rates, people switched to China but now the world will think in a different way to keep the supply chain active from India."
Read Full Interview Here