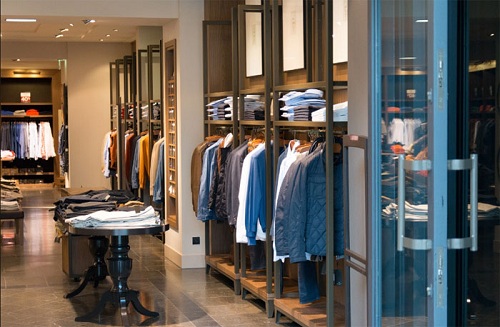 Fashion is no longer an exclusively women's domain. For last few years, the menswear category has been witnessing rapid development, compelling retailers to adapt to consumer's changing fashion choices. As per a report by global fashion journal MDS, menswear section underwent a huge transformation in 2016 as it outperformed women's wear sector for the second consecutive time. The sector broadened itself to embrace gender fluidity and new menswear styles.
Demand for suits grow 1.3 per cent in 2021
Though today menwear sector is dominated by New Age professionals who prefer to dress in casual and comfy clothes, suits still remain the standard attire for formal occasions. Data from analyst Statista shows, after a 0.7 per cent decline last year owing to the pandemic, demand for men's suits in the US is likely to rise 1.3 per cent to $6.76 billion this year.
Pre-pandemic, menswear brand Hugo Boss recorded strong sales and earnings growth in Q4 2019. EBITDA rose 9 per cent during the period to €122 million ($134 million). The company had restructured operations in 2018 to address clients' need to create status-oriented, classic yet modern clothes. The brand aims to offer customers with more fashionable choices in future.
Another prominent menswear retailer Ermengildo Zegna Group has decided to revive its men's line after a 4 per cent increase in revenues in 2018. The company had discontinued menswear label Agnona in 2000.
Sportswear gain popularity, formal wear decline
While revenues of some menswear brands have increased over the years, those of others have declined. A reason for this is the exponential rise in popularity of sportswear in the last few years. Statista figures show, sportswear segment is likely to grow 2.7 per cent year-over-year in 2020. Revenues from the sector are expected to rise to $ 7.4 billion in the United States alone.
The menswear category underwent a huge transformation in 2020. Demand for suits has declined though they are not completely abandoned. On the other hand, casual and sportswear have in popularity, encouraging many formalwear brands to diversify into these two emerging segments.