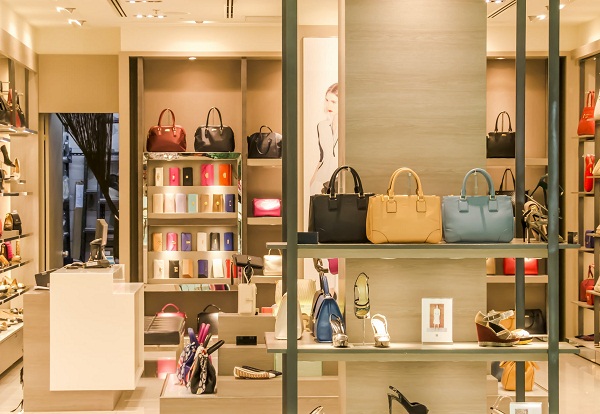 After 18 months of non-stop acceleration, growth in the Chinese luxury market is set to slowdown to low double-digits in 2022, as per latest Bain & Co research. However, the pace of Chinese luxury consumption will remain stable with the local Chinese market overtaking the US market by 2025. As per a Women's Wear Daily report, Chinese luxury market will account for almost 27 per cent of the global market in the forecast period with most of the growth driven by digital sales channels.
Growing cooperation with global markets
Rapid rise in consumption triggered by COVID-19 and reshaping of the global luxury boundaries has led to deep acceleration of China's luxury market in the last two years. Growth of international brands accelerated to a great extent during this period though the domestic Chinese luxury market also showed maturity.
To study these shifts in China's luxury market, a key observer of the Chinese fashion industry WWD China launched an online study in collaboration with Boston Consulting Group and Tencent Marketing Solution. Titled, 'Luxury in China: The Driven Force and Ways to Create Efficiency and Growth', the course highlights the key drivers of Chinese luxury fashion market.
It aims to improve cooperation between Chinese and international luxury markets. And helps brands drive growth by offering latest market insights, says Lena Yang, Co-founder and Vice Chairman, WWD China. Featuring three companies, the course explains the nature of Chinese market and its consumers in depth. It also elucidates on the corresponding best practices of brands in their respective areas of expertise.
According to Boston Consulting Group, China's luxury market growth is mainly driven by two groups: high-income group consumers and post-1990s consumers. The report shows the consumption patterns of various consumer groups in China besides highlighting the impact of this generational shift on the luxury retail network.
Complete shopping experience through unique digital services
In recent years, Chinese luxury brands have accelerated their digital transformation to ensure they remain in touch with consumers, and convert reluctant consumers into confirmed buyers. Around one third luxury purchases in China are now made through online channels, says Lin An, Managing Director and Partner, Boston Consulting Group.
China's growing online penetration and the rise of social commerce encourages digital players to ensure complete shopping experience for consumers on the platform. Online brands adopt innovative marketing tactics such as livestreaming e-commerce and augmented and virtual reality shopping experiences, and private traffic community management to boost sales on their platform.
China also offers marketplaces such as Tmall and JD.com, besides platforms such as Xiaohongshu and Weibo for luxury buyers. With over 1.2 billion monthly active users, luxury platform WeiXin ensures higher brand awareness and loyalty for brands. The platform's Mini Program offers international brands an opportunity to develop their direct-to-consumer business locally. It gives them the required control over data, marketing performance and product offerings. Another of China's leading tech conglomerate, Tencent helps brands collaborate to activate market in other areas such as music, animation, and gaming. The new WWD China report will further help global brands capitalize on their market potential.