Increase in China's raw material prices in the first quarter of this year has raised concerns about spiking inflation in Western fashion markets. As per the National Bureau of Statistics, China's producer-index rose 6.8 per cent in April. The index is likely to further surge in the second and third quarters of this year, as per a report by China's Central Bank.
The surge is likely to spill over to other consumers markets like the US. Reports indicate, America's consumer price index jumped by 4.2 perc ent in April compared to a year earlier. Supply chain disruptions are also having a compounding effect on the prices in these markets, says Nick Marro, Global Trade Lead, The Economist Intelligence Unit. The industry's prospects of a swift recovery are being dampened even though most western markets are reopening post lockdowns. This is happening mainly due to the resistance of brands to any prices increase, he adds.
Pandemic hangover leads to price rise
Experts view the current rise in prices as a part of pandemic hangover. The exponential rise in demand is a result of both, consumers remaining dormant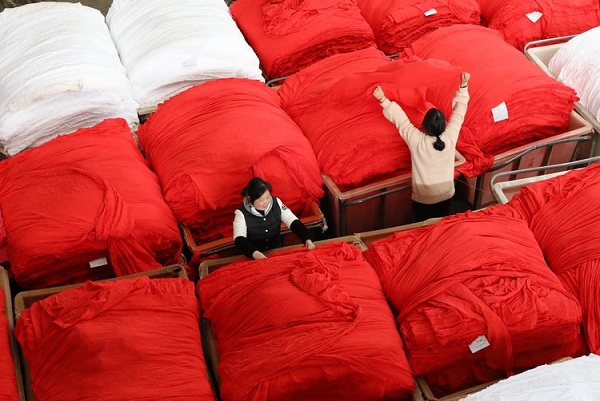 for almost a year, and stimulus cheques provided by the government. The opening of two biggest consuming countries, China and America, is also boosting prices, adds Ophelia Chen, Co-Founder, CEO-Genderless, Bobblehaus.
From January to March, Chinese cotton prices rose 4 per cent to 15,948 yuan ($2,479) per tonne, according to market intelligence firm Texpro. Prices are expected to remain above 16,000 yuan ($2,487) per tonne in the coming months, says the company.
Not just raw materials, prices of synthetic materials are also rising. Yossi Nasser, CEO, Gelmart InIt's, informs, fueled by rising oil prices and tightening supplies, spandex prices increased almost 30 per cent, Prices of other materials have also increased, although to a lesser degree, he adds
Trade disruptions witnessed last year have also led to an increase in freight rates. Says Himood Hui, Vice President, Bombyxx. The flow of goods is turning into a costly logistical headache for most manufacturers, he adds.
Stabilization expected across the year
Manufacturers expect raw material prices and logistical costs to stabilize across the year. They are already planning to expand their capacities to alleviate some of these prices pressures, adds Robert Sierra, Economics Team Director, Fitch Ratings. However, they are also facing some other pressures. China's falling birth rate and ageing population is raising concerns about its ability to sustain its large-scale manufacturing facilities and competitive prices. The country's technological upgrades are also limited. Though some of its suppliers are working closely with customers to remove production bottlenecks, they face limited cost cutting opportunities.
The pandemic offers manufacturers an opportunity to reset operations and fuel a boom in cheap fast fashion. Manufacturers can also teach consumers to accept prices reflecting their true manufacturing costs.