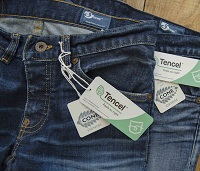 Held digitally, the recent Carved in Blue seminar, showcased the industry's views on low-impact denim and the inclusion of wood-based Tencel branded fibers in new collections.
Denims from biodegradable materials
Pierette Scavuzzo, Design Director, Cone Denim, opened the discussion highlighting the company's new range of Tencel Lyocell fabrics. Known as Indigo Revive, Sweet Leaf and Cone Community, these fabrics are made from a new innovative yarn upcycled from the brand's mill dye waste. Each blend hemp with Tencel in the warp, creating a nice juxtaposition between the rustic nature of hemp and the softness that Tencel Lyocell brings.
Cone Denim also develops lower impact denims fabrics that promote circularity, are made from biodegradable material and reduce water, chemical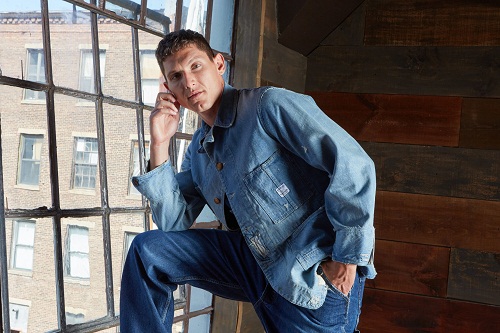 consumption. Its product Bodh uses internal dye waste to create a new yarn and blends that with navy dyed modal. This reduces any additional dyeing and accounts for a 65 per cent water savings, Scavuzzo explained.
Mapping the product's lifecycle
Mexico-based Global Denim has launched Circl-a new group of fabrics made from a blend of 100 per cent recycled cotton yarn. A part of its Ecoloop program, these fabrics are made at the company's new recycled cotton facility from post-consumer and post-industrial waste, informed Anatt Finkler, Creative Director. The brand offers Circl fabrics both in rigid and comfort stretch.
The brand is expanding its Superflex collection by including fabrics with Tencel Lyocell into this product category. It believes in looking at the entire lifecycle of products. Hence, conceptualizes new dyeing, energy and water saving solutions from their inception through to end-use.
Offering an authentic 90s look, Tavex's Nostalgic Cozy fabrics are the perfect combination of modern with retro. Made from recycled cotton, these fabrics have Tencel Lyocell finishing that reduce water consumption, noted Arlethe Sánchez, Marketing and Sample Room Coordinator. They keep consumers comfortable in their day-to-day life, offering them freedom of movement. Tavex has also launched a collection of Cotton Less Denim made from Tencel Lyocell fibers. Sanchez believes final garments should have an ecological story behind them that can help the industry change consumption patterns.
Blending environment with tradition
Having Tencel Lyocell and Modal fibers in several denim and denim colors, brand Vicunha mixes cotton, polyester and elastane threads in several products. The brand considers denim as the most democratic fabric in the world. Millennials, and especially Generation Z, are driving its growth, said German Alejandro Silva, Chief Marketing Officer.
Its constant investments in new innovations enable Vicunha reach new heights. The company has been emphasizing on the use of recycled fibers, residues from production, certified raw materials, water saving and water treatment processes. It is possible for a denim brand to be eco-friendly without sacrificing the traditional characteristics of their jeans, Alejandro Silva added.