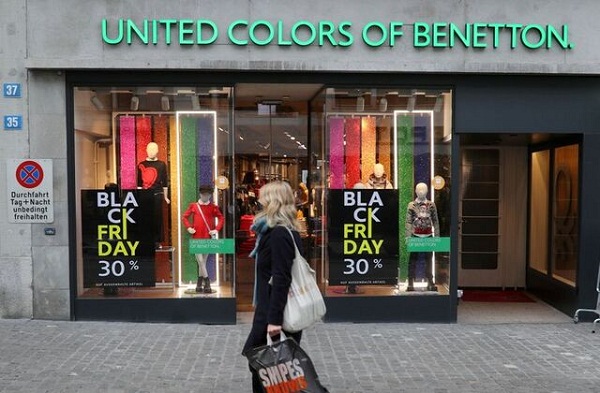 With brands like Benetton moving away from Asia to countries like Serbia, Croatia, Turkey and Egypt for their sourcing needs, COVID-19 pandemic seems to have altered global fashion supply chain forever. Benetton plans to halve its Asian supply chain by end of 2022, says Massimo Renon, CEO. The group has already shifted over 10 per cent production away from countries like Bangladesh, Vietnam, China and India. This is helping it control production process and transport costs, Renon explains.
Benetton's decision is also influenced by the recent spike in sea freights. Scarcity of vessels and rebound in consumer demand has led to a tenfold rise in sea freight costs. This is causing brands like Hugo Boss to move production facilities closure to markets. Brands like Lululemon and Gap are planning to switch to air freight to avoid running out of stock during the holiday season.
Costs, longer deliveries shifts supply chain
Countries like Vietnam and Bangladesh offer 20 per cent lower production costs. However, supply constraints due to COVID-19 outbreak have increased their lead times to 7-8 months, adds Renon. On the other hand, deliveries of clothes produced in Egypt to European stores can be achieved within 2 to 2.6 months. Woolen garments produced in Serbia and Croatia can be delivered in 4-5 weeks, he adds. This is encouraging Benetton to increase production in these two countries and Tunisia.
Zara-owner Inditex has also set up 53 per cent factories in its home market Spain, Portugal, Morocco and Turkey, according to its 2020 annual report. Advisory firm AlixPartners believes, nearshoring shift will become a permanent fixture with most brands having regional or even national supply chains in future. Most goods will be produced closer to markets, adds Daniel Greider, CEO, Hugo Boss, which has a manufacturing facility in Turkey, and produced parts of shoes in Italy, and made-to-measure suits at its headquarters in Metzingen, Germany.
Factory closures in countries like Vietnam are also accelerating nearshoring. Lululemon is moving production away from Vietnam to mitigate supply chain woes. Further, to control inventory delays caused by shipping congestions and factory closures, Gap is investing in air freight. However, air freight is over eight times more expensive for large shipments and about five to six times costlier for smaller containers, affirms Judah Levine, Head-Research, Freightos, a global freight booking platform. Retailers therefore, plan to use air freights for only smaller and higher-margin products such as apparels, computers and accessories and smaller household goods, shows data from research firm Cargo Facts.
Rising labor costs and quality focus add to woes
Other factors leading to brands' shift from Asia to other countries include rising labor costs in Asian countries. As per the International Labor Organization's Global Wage Report 2020-21, in the four years preceding pandemic, labor costs in these countries outstripped those in the rest of Europe and North America.
Another factor driving the shift is customers' growing preference for quality over price, affirms Renon. His group's emphasis on creating high-quality and long lasting garments is helping it return to profitability after suffering losses for eight years. The group hopes to get back in the race from upcoming Christmas season.