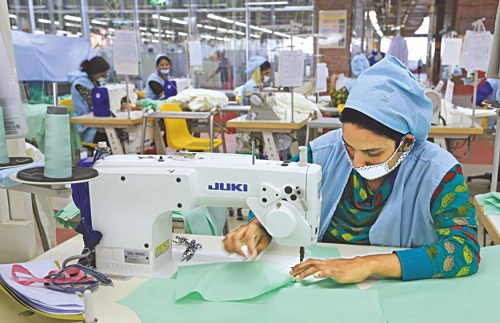 Bangladesh is regularly criticized for poor working conditions in its apparel factories, rising pollution, water wastage, etc. However, for several years, Bangladesh has supported apparel factories through the Accord and Alliance for Bangladesh Worker Safety agreement. The country has also carried out major remediation works costing tens of millions of US dollars, and also rolled out key safety features across the industry, reports Daily Star. It has been ranked second in the recent 'Ethical Manufacturing Survey' by QIMA and Just Style. Bangladesh scored 7.7 points in this survey while winner Taiwan scored 8.0. Vietnam ranked third followed by Thailand, Pakistan, Turkey, China, India and Brazil, respectively.
Labor issues in apparel factories
Bangladesh is also perpetually in the eye of storm due to labor issues in its garment factories. However, most of these issues are blown out of proportion and the industry has made significant improvements over the past few years. Bangladesh successfully eliminated child labor from apparel industry with ILO's help. It increased workers' wages and ensured their rights protection. However, mis-portrayal in the social media demeans the concerted efforts made by the manufacturers, buyers and the government to transform it.
Media's responsibility
The Daily Star report states, media needs to refrain from making sweeping comments and publishing fake news that defame the country. On the contrary, it needs to highlight the country's achievements in promoting safety and sustainability in its apparel sector. This will help it attract more investors in future.