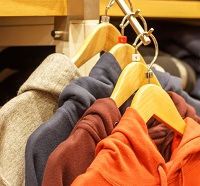 Traditionally, one of the largest clothing exporters, Hong Kong saw a major decline in garment shipments in 2020. As a report by Research HKTDC shows, apparel exports from the nation dropped 34 per cent to HK$64 billion during the year. Domestic exports surged by 242 per cent year on year while re exports slumped by 34 per cent to HK$63 billion. Of this, re exports of mainland origin shrank by 41 per cent to HK$48 billion in 2020. The US emerged as the largest market for Hong Kong's clothing exports with 26 per cent share. The second largest market was EU27 exports to which plunged 33 per cent year-on-year in value in 2020. Exports to the third largest market, mainland China, increased 8 per cent in value.
Manufacturers move overseas as exports decline
Exports of woven wear and other apparel articles witnessed the largest decline in 2020. Knitwear and clothing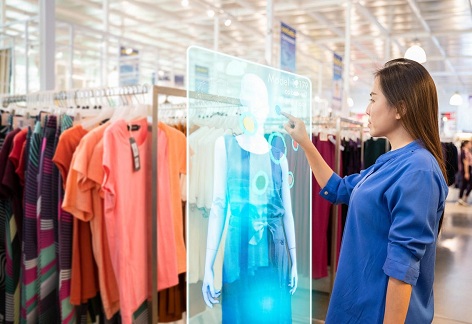 accessories exports also dropped 26 per cent and 34 per cent respectively during the year. As of December 2019, the Hong Kong clothing industry had 524 establishments and 3,118 workers. Industry leaders had also set up offshore production facilities to reduce operational costs. However, this adversely affected the domestic clothing industry as number of manufacturers declined steadily.
The pandemic has created additional production and logistic challenges for clothing manufacturers in Hong Kong. However, e-commerce market places such as Amazon, Tmall, JD.com and Secoo.com are booming. These marketplaces meet customer demands with new technologies such as virtual fitting, visual search and AI powered chatbots.
Advanced tech to meet demand
Apparel makers are responding to fast changing fashion trends by collecting data from different consumer touchpoints and using advanced production technologies such as digital and laser printing, 3D knitting, semi automated sewing and robotics. Private or in house labels are helping retailers differentiate as well as upgrade the image of their products. Renowned retailers such as H&M, Marks & Spencer, Orsay, Palmers, Pimkie, Springfield and Kookai have launched their own private labels in the market. Consumers are also urging manufacturers to launch new materials and production methods.
Changing market trends
Kidswear market in Hong Kong is growing in double digits with the government implementing a two child policy in the mainland market. Consumers are flocking plus size stores, demand for which is expected to continue surging. Brands such as Liz Claiborne, Ralph Lauren, Tommy Hilfiger and H&M plan to extend their size ranges besides coming up with new collection to explore this trend.
Demand for clothes made from easy care fabrics is growing with brand LXN Collection launching its tailor made quick dry and stain resistant business attire range. Demand for functional clothing is also growing with the development of anti-UV, anti-ray, sweat management, thermal insulation and self-cleaning technologies. Athlesiure brands are expanding their apparel ranges besides launching new work from home and home workout collections in response to the COVID-19 outbreak.