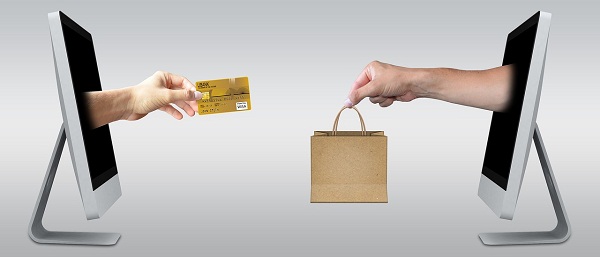 India's e-commerce industry is flying high while being driven by increasing pan-India mobile phone adoption across all social and economic segments along social commerce retail giants like Amazon and Flipkart leading the bandwagon. The e-commerce market size is currently estimated at $75 billion in 2022 with the potential to grow to $111 billion by 2024 and $200 billion by 2026, at CAGR of 20-22 per cent.
India is currently becoming even more digitally savvy with new global technologies like 5G network and ONDC (Open Network for Digital Commerce), quick commerce and hyperlocal delivery across the country. Studies by some leading research companies like IBEF date of December 2022 and TRAI data shows the tremendous rise after the Covid years in e-commerce trade and the transition from feature phones to smartphones now considered a necessity rather than a luxury.
Amazon and Flipkart steal the show
The online retail market is currently estimated to be 25 per cent of the total organized retail market and is expected to reach 37 per cent by 2030 with Amazon and Flipkart holding around 60 per cent market share. Amazon India is the biggest preferred online destination for sellers and currently has over 10 lakh sellers on its e-commerce platform. The largest category on Amazon is the online smartphone channel with a 47 per cent market share. The marketplace offers 168 million products to Indian customers with over 4,000 products sold on Amazon per minute. It's also a leader in most core product categories such as consumer electronics and is doing really well in Tier I cities having over 5 million Prime subscribers who get added benefits when they buy.
Following a close second is Flipkart, a marketplace, hosting 4.2 lakh sellers and including digital commerce entities such as Flipkart, Myntra, Flipkart Wholesale, Flipkart Health+, Shopsy and Cleartrip. The Flipkart Group led the online Diwali festive sale with around 62 per cent share in terms of GMV followed by Amazon with a GMV of around 26 per cent. Flipkart currently leads in the apparel vertical thanks to the acquisition of Myntra and has launched a social e-commerce 'Shopsy' app that empowers aspiring local entrepreneurs to set up online shops. To outdo its competitor, Flipkart increased its supply chain during the pandemic and is currently promoting free signups along with a loyalty programme that offers free delivery and early access to sales.
JioMart, Meesho join the bandwagon
Many others like Meesho, JioMart, Myntra and Nykaa now give stiff competition to this duopoly with each new platform having its own USP. Meesho is a social commerce/reseller platform where over 70 per cent customers are from Tier II, III cities who are usually housewives or fashion influencers who operate WhatsApp and Facebook groups, with hundreds of potential buyers looking for value for money options.
JioMart, that started as an online grocery store now sells almost all products. Unlike Amazon and Flipcart, it has a limited number of sellers as independent third parties. Most listings on JioMart are from Reliance's brands, and deliveries are dispatched from the 15,000 Reliance Retail stores across India.
Myntra is the online fashion arm of Flipkart and presently Tier-II markets contribute 40 per cent to its sales, especially during mega sale events. And Nykaa is a market leader in the online beauty and personal care market (BPC) operated by FSN E-Commerce Ventures. It offers delivery services to around 90 per cent pin codes across India. Indeed, with shoppers from Tier-II, III cities taking rapidly to online buying along with rising aspirational middle-class, the way ahead looks extremely promising for India's e-commerce landscape.