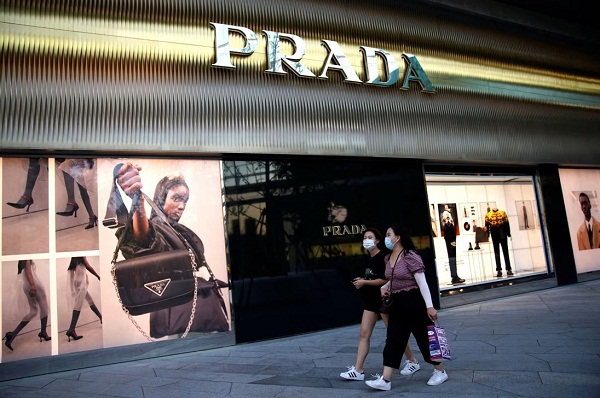 When the sector's growth percentage for 2022 is at 22per cent, then luxury can claim to have returned to its pre-pandemic glory. As per a Bain & Company Luxury Study presented earlier this week in Milan, the news is good for a sector that took a beating during the last two pandemic years. The consumer base figures have already reached the 400 million mark and by 2030 will be at half a billion. The better news is that the Tier I luxury brands contributed 40 per cent of the luxury sector's value this year. The study forecasts the luxury sector will have total value of $591 billion by 2027. Currently it is pegged at $570.21 billion.
Markets drive return to sales
Year 2022's, the three biggest luxury markets are: US, Mainland China and Japan. Combined, these three countries account for 47 per cent of this year's global luxury market. It is interesting to note that the US continues to maintain its pole position as the world's biggest luxury market valued at $74.7 billion, despite cutbacks on discretionary spending that was a fallout of the post-pandemic mood of political and economic instability coupled with lower volumes of sales to international tourists.
China continues to be in the second position with a total value of $53.3 billion as its current population of luxury-lifestyle millennial fans is 400 million, multiple times more than that of the US. Of course, Chinese international tourists also continue driving global growth through sales in the US, Europe, Australia, Singapore and the UAE.
Japan stands at the third position with a total value of $29.9 billion. Like Europe, Japan too banks a lot on Chinese tourists purchasing luxury items and post Japan opening up its inbound tourism, the trend continues. McKinsey's East Asia Luxury Consumer Survey shows Japanese luxury consumers are finally embracing the omni-channel experience which it had not embraced unlike other parts of the world, as recently as 2021.
Asia leads luxury consumption
As predicted, it is Asia that is spearheading the return to luxury in global play. The highest spending comes from China, followed by Japan, South Korea and Singapore followed North America, Europe, Australia, South America, Africa and Oceania. Luxury is also percolating from quintessential large metros to smaller towns as is evident in China and India. Traditionally cities like Guangzhou, Beijing, Shanghai, Hong Kong, Delhi and Mumbai have been luxury retail centers in China and India. With the lockdown, many professionals in both countries adopted work from home, leaving these metros to return to their towns of origin. E-commerce played a key role in providing these returnees the access to continue their purchase of luxury products, thereby spreading luxury into Tier II and II cities in both countries.
Another segment fuelling sector growth is the recent rise of luxury menswear. This has resulted in brands such as Prada, Gucci, and Dolce & Gabbana, which traditionally have not been known for their menswear lines, to open stores focused only on men.
Online and offline retail the new model
Luxury brands were the last to embrace the values and benefits associated with e-commerce and now there is no looking back. Premium brands are now adopting digital technologies to not only replicate the in-store shopping experience on their e-commerce platforms but to also enhance the physical store experience. Luxury brands' need to maintain exclusivity, quality and craftsmanship that led them to be strong on physical experience is giving way to a more robust and winning omni-channel experience.