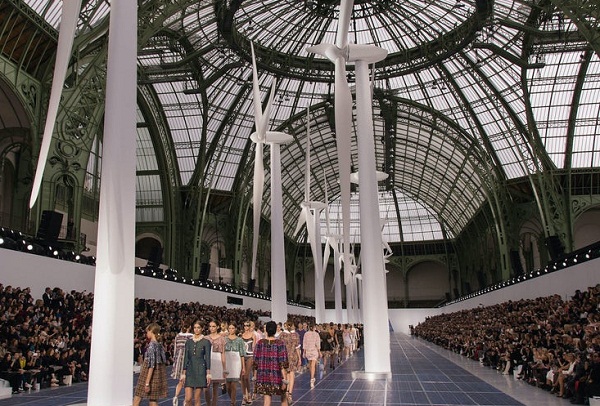 With no laws to curb environmental pollution and eliminate labor exploitation, the fashion industry is highly under regulated. However, governments across Europe and the US are planning to introduce new rules and regulations to transform the industry. As per a Business of Fashion report, these rules would include stricter monitoring of supply chains, focused marketing of sustainable products and more incentives to support better business models.
Accountability for environmental standards
The European Parliament has proposed a new legislation to make companies more accountable for ensuring environmental and social standards in March this year. The draft legislation covers larger companies operating in European Union. The legislation will be implemented in next two to three years. Governments across the globe also plan to crack down on false sustainability claims made by brands. In May, The Netherlands' launched investigations on 70 clothing companies, for making misleading marketing claims about their products' sustainability
The UK proposes to introduce laws to ensure businesses comply with consumer protection laws while marketing their products as sustainable. A group of fashion brands and sustainable fashion advocates in the US has also urged the Federal Trade Commission to review guidelines on green marketing.
On its part, the EU plans to introduce common, standardized rules to communicate a product's environmental footprint to consumers. As per Baptiste Carriere-Pradal, Chair, Policy Hub, an EU policy advocacy group representing the interests of the Sustainable Apparel Coalition, Global Fashion Agenda, Federation of the European Sportswear Industry, Textile Exchange and Zero Discharge of Hazardous Chemicals, these rules are likely to be established in the next four years,.
Standardized approach to data collection
The proposed EU rules direct all municipalities to set up new systems for collecting textiles by 2025. France has already launched an extended producer responsibility (EPR) scheme that is likely to be soon emulated by other governments. The EU also plans to adopt a standardized approach to collect sustainability data. It plans reward companies having smaller environmental footprint with potential incentives and lower textile collection costs for brands. The rules would be standardized across all 27 EU member-states. They would make textile collection and recycling mandatory in order to resolve fashion's waste problem.
The new rules will encourage innovation, action and progress in key areas like climate change and supply chains, opines Alan McGill, Global Head-Sustainability Reporting and Assurance, PwC.
UK rules to encourage innovations in climate change
Fashion companies have been quite disclosing their financial performance to auditors, shareholders and regulators. They would soon adopt a similar approach towards their performance on environmental, social and governance criteria. The new rules by UK will encourage innovation, action and progress in key areas like climate change and supply chains. They will drive greater transparency only not into brands' operations but also standardized reporting. Additionally, they would help companies introduce new measures to understand and measure their environmental footprint. They would prove to be an opportunity rather than burden for consumers, adds Emily Cromwell, Consumer Lead –Sustainability, Deloitte UK.