COVID-19 has reemphasized the importance of quality, especially while buying FMCG products. Earlier, Indian consumers let discounts determine most of their purchase decisions. However, now they are looking for value-added products, says a report by Bengaluru-based research firm RedSeer Consulting. As per Business Insider report, India's overall e-commerce transaction value fell from April to June 2020, peak months of lockdown. However, it soon picked up as people avoided venturing out of homes and preferred buying their essentials online. RedSeer Consulting expects this trend to continue in 2021, advancing the growth of the online shopping in India, and compelling brands to focus on their online operations, says Mrigank Gutgutia, Director.
Gutgutia categorizes Indian online shoppers into two types. One, who buy their usual products irrespective of large discounts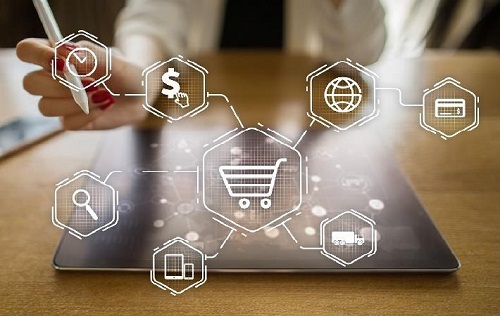 being offered online, and other who focus more on the quality of products. Gutgutia says, this phenomenon is common across all tiers of cities.
Small cities focus on safety, quality
Consumers in Tier II and III are opting for online shopping because of the safe shopping experience it offers and guarantees on product quality. Discounts are one of the last reasons for shopping online in these cities, adds Gutgutia. Essentials were one of the most sought after categories during the pandemic. The category saw the highest average order value growth last year as more people in Tier II and III chose value over price, says RedSeer Consulting. This is pushing more Flipkart's consumers to move away from being trial only to long-term consumers. The e-tailer aims to focus more on subscription only program in 2021.
DTC brands gain popularity as consumers opt for organics
Consumers are also moving away from aggregator e-commerce portals to Direct to Consumer brands as witnessed by the growth in revenue of brands like boAt, MamaEarth last year. As Mangesh Panditrao, Co-Founder, Shoptimize, a startup which helps businesses come online, says, COVID-19 has brought the focus back on quality and human wellness. It has reduced the importance of product price by increasing the popularity of organic food and wellness products, locally sourced produce, sustainably farmed goods, and vegan/cruelty-free products. The company's clients have seen a 40 per cent increase in AOV (Average Order Value) this fiscal compared to last year.
Gutgutia believes this trend of online spending won't change soon as more people plan to increase their spending on online shopping in 2021 too.