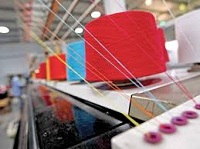 A vital sector for economic growth, the Pakistan textile industry has embarked on an ambitious plan to double exports by 2025. The industry has earmarked a $5 billion investment across textile value by the end of target year. It has already noted a growth in new orders that would help sustain for next few years. As per Global Village Space report, Pakistan expects this growth drive to continue for the next few years and consolidate its position in the global textile market.
A significant contributor to industrial exports, the textiles is one of Pakistan's most dynamic sectors. However, since the last few years, the sector has been on a decline due to rising production costs, power shortages, faulty strategies, and lack of government support. The sector is also threatened by a worldwide recession and quality competence. Its contribution to global textile exports is negligible compared to other South Asian regional competitors due to low production base. On the other hand, rapid industrialization and evolving technologies are helping other nations install latest machines to produce new fabrics more efficiently.
Low profitability, technology raises cotton import bill
Over the years, the textile industry has suffered on several fronts. Current global economic crisis, increasing production, energy and raw material costs,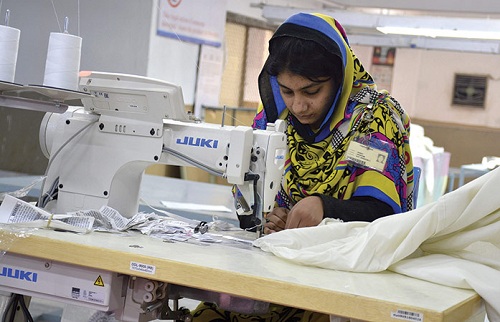 obsolete technology, and lack of investment are slowing growth with consistent decline in cotton production adding to woes.
In 2020-21, Pakistan's cotton production declined to 6.5 million bales compelling the sector to import raw cotton from the US, Brazil and Egypt. This year, low profitability, poor seed quality, and lack of technology and innovations is compelling the industry to import around 10 million cotton bales. It has already imported 331,560 tons of cotton worth $ 532.1 million compared to last year's imports of 49,573 tons valued at $ 86.9 million.
Most of Pakistan's current textile industry growth is being achieved through cotton and MMF imports. The country is utilizing full textile production capacity to cater to increasing orders. Many players are expanding production capacities to accommodate new orders.
Opportunity to target double digit exports
The pandemic gave Pakistani exporters an opportunity to improve their product quality and competitiveness in global market. It also gave exporters, an opportunity to target double digit growth from July to May 2020-21 compared to the same period a year ago. From July-May 2020-21, Pakistan's textile exports increased by 18.85 percent to $13.74 billion compared to $ 11.56 billion in the same period of corresponding year. Home textile exports increased to $3.642 billion as against $2.879 billion over the last year while exports of men's garments increased 16 per cent to $3.505 billion against $3.019 billion last year.
Pakistan's exports of women's garments increased 33 per cent to $646.49 million during the period against $486.52 million in the corresponding period previous year. Leather apparel exports rose 11 per cent to $584.02 million against $528.02 million while the exports of jerseys, pullovers, and cardigans surged by 57 per cent to 530.14 million against $ 337.39 million in the same period in FY20. Exports of T-shirts increased 14 per cent to $453.4 million against $398.79 million last year while exports of made-up articles of textile materials increased 15 per cent to $432.47 million against $ 377.24 million of last year.
Amazon listing boosts market Pakistan's rising textile exports are also a result of its addition to Amazon's sellers' list. Pakistani entrepreneurs can now sell products through the platform which helps them promote their businesses and expand to newer markets. Its addition to the Amazon platform also provides online buyers easier access to Pakistani brands. Having recovered from the COVID-19, Pakistan's textile exports are growing at a robust pace. Exports are being further advanced by new energy package announced by the government for the export industry and market- friendly exchange rates.