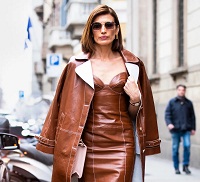 Time and again, industry experts have reiterated the importance of leather as one of the most sustainable materials for the fashion industry. Yet, consumers continue to be lured by global campaigns focusing on plastic-based materials. Also, clothing and footwear manufacturers continue to use plastic-based materials originating from fossil fuels. As per a report by International Leather Maker, a large amount of these materials are ultimately dumped in landfills. In 2020, Nike discarded 4,846 metric tons of waste at locations around the world, reports Statistica.
Numerous brands ignore prescribed standards
Often products labeled as sustainable fail to conform to the prescribed standards, shows the Synthetics Anonymous report from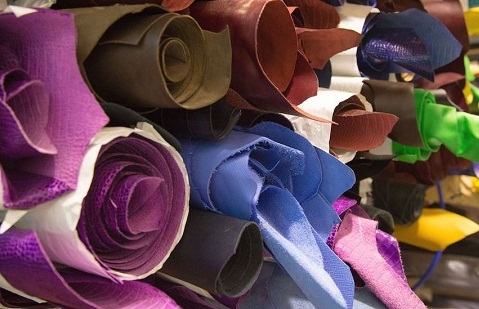 the Changing Markets Foundation (CMF). The report assesses sustainability claims from brands in the fast fashion, luxury fashion and online retailing space. It shows, of the 39 per cent products branded with sustainability claims such as 'recycled' and 'eco-friendly, 59 per cent failed to stand up to Competition and Markets Authority guidelines on greenwashing.
Further, the report discloses, 49 per cent brands used virgin synthetics in their collections in 2020 but failed to disclose this information to consumers. Adidas made 90 per cent products with virgin synthetics, primarily polyester, while Nike used over 1,52,000 tons of polyester and 1,11,490 tons of rubber in the FY2020. A report by the Royal Society for Arts, Manufactures and Commerce (RSA) also accuses brands Boohoo, PrettyLittleThing, Missguided and ASOS of greenwashing as of the 10,000 recently listed items being sold by them online, 49 per cent were made of polyester, acrylic, nylon and elastane.
Animal welfare campaigns hinder leather adoption
Despite this criticism, high street fashion brands and retailers continue to ignore leather in their sustainability campaigns as they are targeted by animal welfare campaigns. Consumer perception of leather being worse for the environment than plastic also restricts their adoption. However, a recent survey by the International Leather Maker shows, 77 per cent tanners believe leather's image as a natural material can be still be improved. In a recent campaign Real Leather, Stay Different, Steve Sothmann and Tim Lewis affirm, how these projects highlight the benefits of leather in the right way but fail to convey their environmental advantages to consumers.
To emphasize the importance of leather as one of the most sustainable materials, the industry needs to maximize production and marketing efforts, and awaken consumers to environmental benefits of leather.