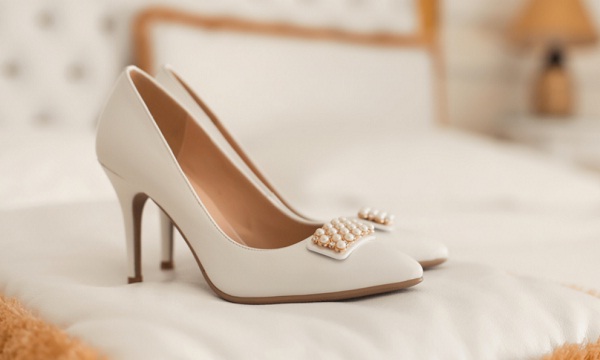 Concerned about their physical appearance, women often engage in a variety of activities like trekking, training, yoga, etc. Regular exercising has become an essential part of their daily lives. However, this is also creating demand for exercise-appropriate outfits and footwear.
As per recent Future Market Insights Report, demand for women's footwear is growing at a rapid rate. Another industry report pegs demand growth at 4.7 per cent CAGR from 2022-27. Footwear manufacturers across the world are doing their best to tap this demand. They are opting for sporty, comfortable and casual footwear, encouraging brands to launch new ranges of smart shoes.
Nike launches LED-operated sneakers range
Nike has launched self-lacing HyperAdapt 1.0 sneakers with in-built LEDs that alert the wearer on the depreciation in battery power or tight fit. These shoes do not require daily charging and have pressure sensors in their soles that detect when the foot should be inserted and trigger an algorithm that allows for automatic lacing
Popularity of 3D-printed shoes surges
Many footwear brands are launching shoes manufactured using 3D printing techniques. For instance, US-based custom shoe company Feetz has built its own 3D printer utilizing a fused filament creation technology. This technology is gaining popularity amongst women due to its low-environmental impact. Brands tap e-commerce for growth
Footwear manufacturers are increasingly relying on online sales boost sales besides exploring various e-commerce channels for further growth, says a Senior Research Analyst. They are launching promotional strategies and advertisements to drive up sales. Major players present in the women's footwear market are: Nike, Adidas, Puma, Skechers, Under Armor, Wolverine World Wide, Crocs, ASICS Corporation, Deichmann SE, The ALDO Group, among others.
Steady growth despite the pandemic
COVID-19 seems to have stalled footwear business to certain extent. The combined effect of store closures and declining demand due to consumers' economic constrains has made a deep impact on the market. Though in mid-2020, business resurged due to the availability of online shopping and doorstep delivery options, and continues to grow at a steady rate.