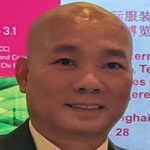 Vu Ba Phu, Director General, Vietnam Trade Promotion Agency (Vietrade), on the new trade show VIATT and its association with Messe Frankfurt
"The Vietnam Trade Promotion Agency (Vietrade) recognized the need for an international trade exhibition in Vietnam and approached Messe Frankfurt to organize it. The event, Vietnam International Trade Fair for Apparel, Textiles and Textile Technologies (VIATT) aims to strengthen trade relations between China and Vietnam, as well as other countries in the region. It is expected to be an annual event and will showcase a wide range of products, including home interiors, textiles, garments, fabrics, and garment technology. The goal is to create a collaborative environment rather than a competitive one, with the aim of benefiting the entire Asian textile industry".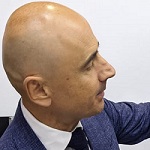 Alexandro Barberis Canonico, President, Milano Unica, on impact of the pandemic on the textile industry and the return of Milano Unica to the Intertextile Shanghai fair.
"Market is slowly recovering and luxury products are still performing well. Italian manufacturers are focusing on niche markets and special fibers, such as cashmere and vicuna. Creativity and sustainability are important factors for Italian manufacturers, who are investing in the Chinese market. The exhibition response has been positive, with better figures than in 2019. The trends in the Chinese market are about functional fabrics and the use of natural fibers".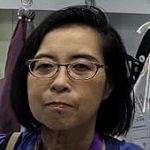 Yuko Watanabe, Director International Communication, JFWO on business scenario in japan
"Japanese domestic market, particularly in the department store and textile industries, is facing challenges due to the pandemic and rising costs. Although, online shopping is growing but offline stores are struggling. The weak yen has made exporting raw materials to China and other countries less profitable, while importing goods has become expensive. The tourism industry has also been affected, with only wealthy tourists able to travel to Japan, international tourism can help the domestic market to some extent, but it is not enough to fully recover".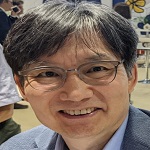 Kim Bu-Heung, General Director of Korea Textile Center, on business with Chinese market
"China had been a significant investment destination for Korean enterprises. However, the current low demand in China has translated into reduced exports and investment returns. This underscores the shift in China's textile landscape and its impact on neighbouring countries".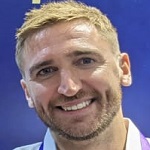 Joshua Lane, Regional Director - Asia at Holland & Sherry, on Intertextile and the challenges brought about by the COVID-19 pandemic and the subsequent changes in market dynamics.
The Intertextile provided a valuable opportunity to assess market conditions, observe competitors, and gauge the recovery of the Chinese economy in the textile sector. 2023 has been marked by a more subdued global textile market, with China experiencing a slowdown, but not entered a recession but was gradually tapering off its growth trajectory. For the textile sector, however, globally the trend was still upward, with a growing demand for custom-made clothing from reputable European brands.