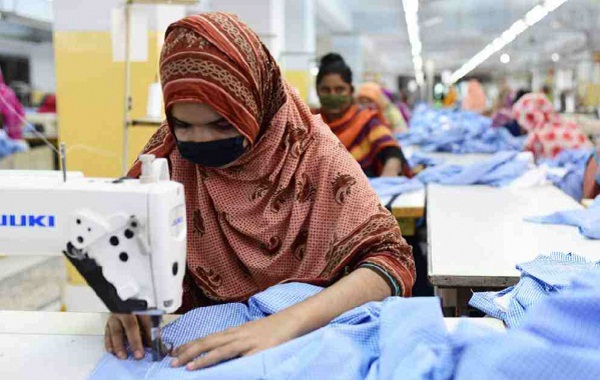 Bangladesh is back to being the world's second-largest apparel exporter. Latest Export Promotion Bureau (EPB) statistics show, Bangladesh's apparel exports surged 30.30 per cent to $23.99 billion from July to January 2021-22. Knitwear exports surged 32.89 per cent to $13.27 billion. On the other hand, export of woven garments surged 27.23 per cent to $10.71 billion.
In 2021, Bangladesh's apparel export earnings grew 30.36 per cent to $35.81 billion. The country's earnings from apparel exports surpassed Vietnam's export earnings of $32.75 billion, reveals the General Statistics Office. The surge in apparel export earnings was dominated by knitwear exports that rose 37.72 per cent to $19.59 billion compared to $14.22 billion in the same period last year. During the year, Bangladesh's exports of woven products also surged 22.46 per cent to $16.21 billion, says Faruque Hassan, President, BGMEA.
Lower prices, on-time delivery boost orders
In January 2021, Bangladesh's apparel export earnings grew 42.71 per cent to $4.08 billion, says a Textile Today report. This was the highest ever single month apparel exports achieved by the country. Exports of both knitwear and woven garments grew 40 per cent year-over-year. Despite, pandemic related challenges, exporters showed tremendous resilience and efforts to boost business. One reason, Bangladesh managed to increase exports in 2021 was the ability of manufacturers to keep factories operational during the year. Also, exporters accepted orders at lower prices and shipped them on time, adds Hassan.
Exporters also upgraded their technology, production capacity and product quality, which helped gain more orders, Hassan explains. Their commitment to execute bulk orders encouraged many buyers to relocate purchases to Bangladesh.
Chinese investment crucial to sustain growth
Exporters currently have enough work orders to retain their second position in the global apparel market, adds Shahiduallah Azim, Vice-President, BGMEA. He hopes Bangladesh apparel industry reaches new heights in the next five years. However, to achieve this, Bangladesh needs to attract Chinese investment as well as buyers relocating their purchase destinations, he feels. They need to veer Chinese investors away from Vietnam and Myanmar.
Cautious planning, skill development needed
Azim believes, the recent leap in Bangladesh's garment exports may not last and advises exporters to be cautious while planning capacity and expansion. Exporters should also make a qualitative shift in their business through diversification, innovation, design, technology up-gradation and capacity building.
They should encourage more skill development amongst workers and professionals and negotiate prices cautiously, he adds. Maintaining safety and sustainability will also help exporters maintain and improve current production standards, he sums up.