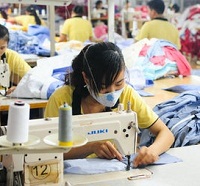 The outbreak of COVID-19's Delta variant has paralyzed Vietnam's garment industry. Though factories are allowed to operate they have to provide accommodation or transport for workers, leading to a sharp increase in expenses. This has disrupted manufacturing activities in Vietnam, as per a Business of Fashion report. Almost 62 per cent textile and apparel companies in the country have been compelled to suspend operations due to continued lockdowns and restrictions, as per the Vietnam Textile and Apparel Association.
This has also impacted operations of major brands in the country. For instance, Nike, which imported almost its products from Vietnam in 2020, is at the risk of running out sneakers made in Vietnam, says a Panjiva report, a division of S&P Global Market Intelligence.
American brands with operations being hit
The crisis has hit American brands the most as Vietnam accounted for roughly 40 per cent of US imports in the year till July 31, reveals Panjiva data. The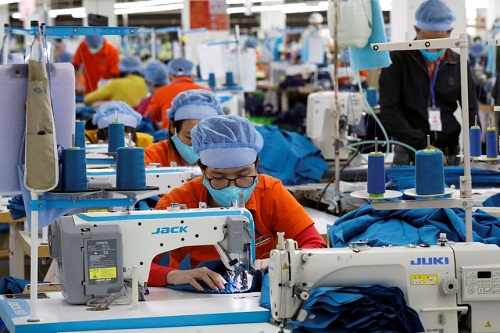 American Apparel and Footwear Association (AAFA) therefore urged President Biden to accelerate America's supply of vaccines to Vietnam. Meanwhile, brands like On, Puma and Adidas plan to relocate their manufacturing facilities to safer countries and regions. This may increase their production costs in short-term. However, they will have to meet customer's demand, says Winnie Leung, Professor, George Brown College, Toronto.
Inventory challenges lead to uncertainty
Puma expects Vietnam's lockdown to be extended by another two weeks as cases continue to rise. The company also expects a delay of four to six weeks in restarting production, states Robert-Jan Bartunek, Senior Manager-Corporate Communications. Adidas also expects shutdowns to last until the end of third quarter, says Kasper Rorsted, CEO.
The latest outbreak further compounds Vietnam's woes currently facing issues like port closures in China and shipping delays in the US. It also adds to future market uncertainty as rising freight rates are likely to make inventory acquisition a bigger challenge next year, according to investment bank Cowen.
Any Halliwell, Senior Director-Retail, Publicis Sapient, says, this may also disrupt global supply chains and reduces brands' working capital. To survive, brands and retailers will have to diversify and adapt to the changing situation. Players with diversified manufacturing will fare better.