A potentially hazardous trend of 'greenwashing' is rising amongst high-street brands such as H&M, Primark and Zara, reveals a new report by the Changing Markets Foundation and plastic pollution campaigner City to Sea. Large fashion brands are using polyester made from recycled plastics in their collections. Most polyester fibers are made from old single-use drinking bottles, as per a Daily Mail report. The report rebuts around 59 per cent of the claims currently made by fashion companies as being unsupported and misleading for consumers.
High-street retailer H&M makes 90 per cent of its recycled polyester from single-use plastic bottles. This prevents these bottles from being recycled again. However, these bottles have a significantly lower carbon footprint than conventional polyester, says an H&M spokesperson. The brand continuously invests in new recycling technologies and innovative materials. It has already launched products made of recycled polyester from pre-owned garments, he adds. Researchers believe, this process of recycling plastic bottles into fabric accelerates the release of microplastics into the environment. It also increases brands' reliance on fossil fuels and encourages people to buy garments that they don't need.
Polluting human lives through air and food
Often, plastics recycled into synthetics compound the problem of microplastics in the environment. These microplastics end up polluting the seas and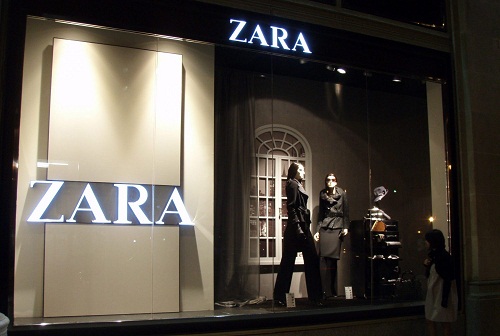 human lives through air, food and drinks. Derived from oil and gas, these fibers continue to distract fashion consumers from deeper environmental problems. To maintain sustainability, brands need to weave it into their operations, opines George Harding-Rolls, Campaigns Adviser, Changing Markets Foundation. They need to stop downcycling plastic bottles into clothes and curb their reliance on fossil fuels, he adds. Consumers too need to opt for second-hand, pre-loved clothes.
Scientists believe, urban flooding has accelerated flushing of microplastics into the oceans. They tested 40 sites around Manchester and found every waterway in the city contaminated with small toxic particles. According to them, some of these waterways are so heavily contaminated that even smallest stream contain microplastics.
No signs of slowing
Researchers believe, around 90 per cent of microplastics in the oceans originate from land. Contamination levels at oceans rise during urban flooding as 70 per cent of the microplastics are transferred from rivers to oceans.
Once plastics are recycle d into fibers, they cannot be recycled further and need to be thrown away. This accumulates more waste in landfills. The tiny microplastics particles shed from clothes while wearing and washing, end up polluting oceans and human lives through air, food and drinks. Their production has increased over the last 20 years, and shows no signs of slowing.