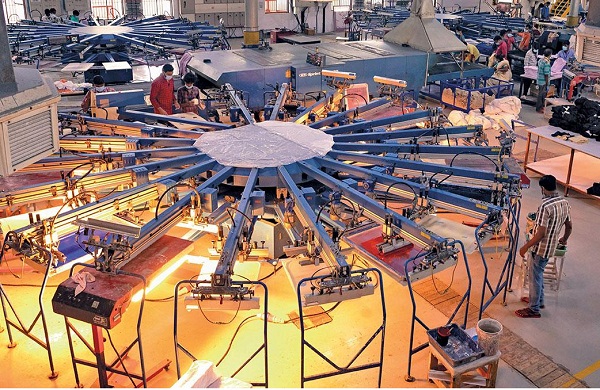 At Rs 1 lakh for a single candy, cotton yarn prices are making a bigger hole in yarn spinner's pocket than they did 18 months ago. The rise in prices is incapacitating small and medium-scale garment exporters, who now have to pay Rs 30 to Rs 50 more for a kg of yarn, says Krish, Managing Director, Victorian Clothings. Accounting for 45 per cent of a garment's costs, yarn prices are generally absorbed by buyers during production. However, since prices have more than doubled, spinners have refused to absorb this rise, explains Ramu Raju, Partner, Fashion Knits, a Rs 75-crore manufacturer of jackets for brands like Esprit.
Spinners' margins reduce
K Venkatachalam, Chief Advisor, Tamilnadu Spinning Mills Association (TASMA), says, yarn price rise has reduced the average spinner's margins from 8 to 5 per cent as they have been unable to pass on the entire hike to garment manufacturers.
To control this rise, government has withdrawn the 10 per cent import duty on cotton from April 14 to September 30, 2022, to boost supply from Australia, the US and Africa. However, duty-waiver pacts by Bangladesh and Vietnam enable these countries to offer 10 per cent duty benefit to spinners. Bangladesh is also significantly more price competitive that encourages American and European buyers to place orders with Bangladesh exporters. Every year, business of 100,000-200,000 pieces per style goes away to Bangladesh, avers Krish.
FTAs help competitors surge ahead in garment exports
Over the last five years, India's garment exports have stagnated between $16 and $17 billion. Both Bangladesh and Vietnam have surged past India thanks to their duty-free exports to Europe, points out Sakthivel, President, Federation of Indian Export Organisations (FIEO) and Ex-Chairman, Apparel Export Promotion Council (AEPC).
China is also marching ahead by increasing its share of man-made fiber garments in swimwear, winter items and long dresses worn by women, points out Raju. Competitors' are offering clothing items, that are 85 per cent made from polyester fibers, adds Sakthivel. Spinners should aim for a 50:50 balance between MMF and cotton, he opines.
Lack of technical know-how in MMF production
Around 60 per cent of global trade is in MMF, says Thirukkumaran. However, India does not have the technical knowledge to make these garments at competitive rates. The performance-linked incentive (PLI) scheme will facilitate new joint ventures, collaborations and technology transfer agreements with South Korea and Taiwan and India may start making synthetic fabrics in a year's time, opines Sakthivel.
India's recent free-trade agreements (FTAs) with Australia and the UAE will facilitate duty-free garments exports to these country and duty-free cotton imports from them. Indian exports also plan to sign similar pacts with the UK and EU. Exporters are perennially troubled by labor scarcity in India. The country suffers from a 10 per cent shortage of skilled labors.
India also lacks required infrastructural support to scale up MMF production, says Raju. On the other hand, sound infrastructure enables China to hold 40 per cent of the export market share despite not having any FTA with importing nations, he adds.
To tackle the labor problem, The Tamilnadu Exporters and Manufacturers Association (TEAMA) is setting up a garment manufacturing park in Vedharanyam. However, this model is not likely work for high-fashion garments with embroidery and embellishments as it involves a lot of back and forth between various departments, rues Krish. Labor problem also threatens to take away India's independence in garment industry and turn it into a garment importer in the next 20 years, he warns.