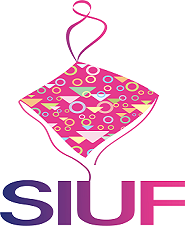 Venue Address:
Shenzhen Convention and Exhibition Center, China
Oragniser:
Shenzhen Shengshi Jiuzhou Exhibition Co. Ltd.
Official Website:
www.siuf.com
Contact:
Xi Zhou
E-Mail:
This email address is being protected from spambots. You need JavaScript enabled to view it.
Tel:
+86 21 64398261
City:
Shanghai
Industry:
Intimate apparel
Date: 19-04-2020 ~ 21-04-2020
PREVIEW: With over 825 exhibitors from more than 27 countries the international brand underwear fair SIUF sets high standards attracting every year more than 10,000 visitors to the Convention and Exhibition Center of Shenzhen. In its capacity as the most influential show of its kind in Asia the SIUF comes up with a wide range of trendy fashion in the range of lingerie and bath textiles. New developments, such as the new functional leisure wear called Athleisure, body shapewear and loungewear are presented as well. Entertaining highlights of the event are the elaborately staged opening ceremony, awards on the stage as well as a brand fashion show. The venue, the Convention and Exhibition Center in Shenzhen, is a multifunctional building located directly in the city centre. For visitors arriving by car, ample parking as well as a garage is available.
The SIUF takes place annually, and therefore for the fifteenth time previsibly in April 2020 in Shenzhen.