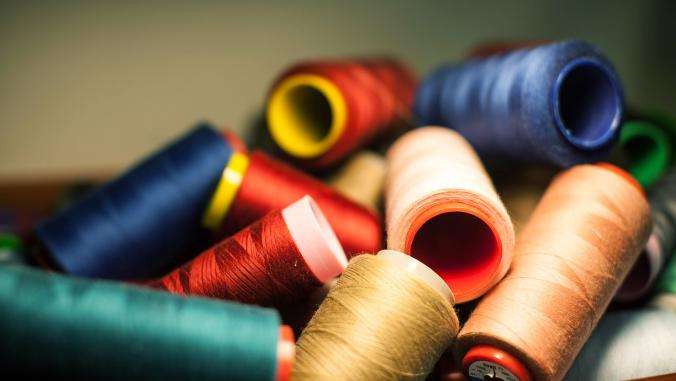 The reputed India-based consultants Wazir Advisors released their report on the first quarter of 2023, analyzing apparel imports and retail sales by four major economies, namely the US, the EU, the UK and Japan. The report also includes the analysis of India's performance as an exporter of readymade garments.
The report indicates that in the US and the UK, imports of readymade garments were down whereas up in the EU and Japan (marginally so). This indicates a challenge for readymade garment manufacturing hubs globally, particularly in South and South East Asia as well as China. This is evident from the report that states that in April 2023, Indian readymade garments experienced 25 per cent fall compared to April 2022.
Declining imports of apparel in the US and UK
In the US, the first three months of 2023 experienced a down of 19 per cent whereas in the UK the figures were slightly less at 14 per cent. March 2023 was the month which experienced the sharpest decline, 32 per cent in the US and 18 per cent in the UK. However, it was the opposite in the EU and Japan as the first quarter of 2023 registered a rise in readymade garment imports by 10 per cent and 3 per cent respectively. Japan only registered a 6 per cent decline in February 2023 as opposed to March in the US and the UK.
In terms of imports, the ongoing US-Sino disputes indicate why the Chinese market share continues to slide downwards, with the first quarter of 2023 seeing China fall to 18 per cent, whereas Bangladesh and India gained 1 per cent each. Indonesia remained at 6 per cent and all the other countries from where the US imports readymade garments improved by 5 per cent, bringing their collective market share to 41 per cent. In the UK, it was the same story with China losing grounds and dropping to 17 per cent, losing 8 per cent from 2022. Bangladesh lost 2 per cent in the UK, which Italy gained and India remained steady at 6 per cent. It is insightful that the UK has indeed diversified its sourcing options as all other countries combined improved by 10 per cent, totaling 47 per cent.
Japan imported 5 per cent less from China in the first quarter of 2023 and the EU 1 per cent less. Bangladesh gained 1 per cent in both, the EU and Japan. In the EU, Turkey, Vietnam and India remained the same at 12 per cent, 4 per cent and 5 per cent respectively. In Japan, Vietnam and Cambodia remained the same at 16 per cent and 5 per cent respectively whereas the collective of all other countries Japan imports readymade garments from increased by 4 per cent.
Indian apparel export takes huge hits
In Apr 2023, India's apparel exports are estimated to fall further down to US$ 1.2 Bn., which is 25% lower than in Apr 2022 exports. On YTD basis, the exports were 13% lower than in 2022. In India's apparel export basket, UAE's share has decreased by 6 per cent whereas France's and UK's share has increased by 1 per cent each, since 2021.
Store and e-commerce performance on track
In Q1 2023, online sales of clothing and accessories registered a growth of 2% over Q1 2022 and were 32% lower than Q4 2022 sales in the US. In the UK, in Q1 2023, online sales of clothing registered a growth of 13% over Q1 2022. In the US, physical store sales are estimated to be $ 18.6 billion in April 2023. which is 4% more than in April 2022. In Mar 2023, UK's monthly apparel store sales were £ 4.2 billion. which is 11 per cent higher than in March 2022.