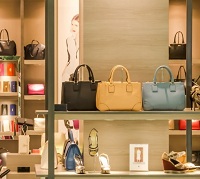 The global luxury market has been severely affected by the ongoing pandemic. As per Euromonitor International's Luxury Goods 2021 study, in 20202, global luxe market reduced 15 per cent in value terms. In the Asia Pacific sales of personal luxury items that include designer clothes, footwear, eyewear, jewellery, leather goods, among other things dropped 7 per cent. However, the region's share of global personal luxury goods increased from 32 per cent in 2019 to 37 per cent during this time, demonstrating the region's growing importance in global luxe market.
Asia Pacific a growing luxury market
Going forward the outlook for personal luxury in this region is positive despite the pandemic. Sales are predicted to grow at a CAGR of 10 per cent in US dollar terms at 2020 prices from 2020-25, and the region will account for 40 per cent of the global personal luxury market by 2025.
Moreover, China has emerged one of the biggest market. The country is now ahead of Japan in the personal luxury space, and Taiwan has surpassed Hong
Kong for the first time. The study indicates a drop in tourism and tourist related spending, coupled with weakened demand from local consumers in 2020, led low sales in several major shopping destinations including Japan, Hong Kong and Singapore. At the same time, spending by unaffected affluent and middle-class consumers in Mainland China and Taiwan underpinned resilient growth in these two markets.
Going forward, sales growth will increase to pre-pandemic levels by the end of 2021 in China and South Korea. In fact, China will have 41 per cent share of all personal luxury sales in the Asia Pacific region by 2025, up from 36 per cent in 2020.
Sales driven by sustainability, affordability
Interestingly, the pre-loved luxury goods market has gained traction in the Asia Pacific region. And the trend has gained ground during the pandemic. Sustainability, affordability and collectability are the three key drivers pushing circular luxury since the pandemic.
Consumers in this region have indicated greater affinity towards sustainability and are considering the wider impact of purchase. Vintage stores are becoming hot destinations for key opinion leaders (KOLs) and key opinion consumers (KOCs) in Asia Pacific, driving the fashion value of vintage luxury goods.
For example, Vestiaire Collective, the online vintage luxury site with a strong base in Asia, has increased collaboration with luxury groups since 2020. In March 2021, Kering acquired a 5 per cent stake in the company, indicating the focus of circular luxury to its business blueprint.
Going forward, to tap this every growing personal luxe market in the region, brands need to look at all emerging trends to remain competitive. This involves offering premium exclusivity to new luxury customers, staying in touch with local consumer values, being sustainability-driven, and ensuring high-level personalisation aided by digital technologies.