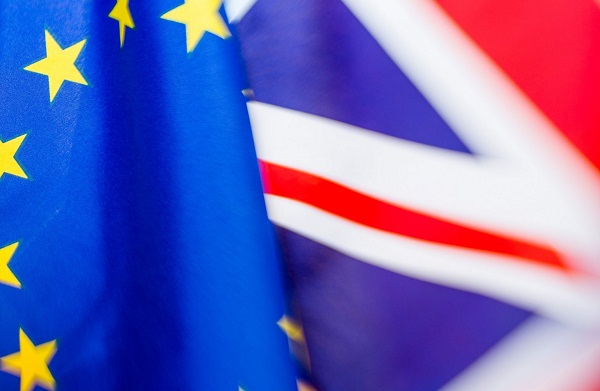 Brexit was expected to change the European trade scenario. However, the impact it has had on textile and apparel trade between the EU and UK has been very dramatic causing significant losses for companies on both sides. The situation may worsen with full customs regime between UK and EU coming into into force from January 2022, warn trade analysts. To mitigate this impact, Euratex calls on the EU and the UK to collaborate with anomalies preventing smooth trade flow in the EU-UK Trade agreement.
EU textile trade suffers significant loss in 2021
As per a Euratex report, EU textile industry suffered significant losses last year as imports fell 44 per cent from January to September 2021, compared to the corresponding period in 2020. Exports also declined 22 per cent to €1.6 billion during the period. Exports by Italy, Netherlands, Belgium and Germany witnessed significant dip while imports from Germany, Ireland and France also suffered.
Textiles and clothing trade declined by over €3.4 billion during the nine months. Despite this, EU continues be the leading exporter of textiles and clothing to the UK. The region has around 160,000 textile and clothing companies that employ 1.5 million people. Annual exports exceed €61 billion and it successfully commercializes high added value products across growing markets around the world.
Factors impacting EU-UK trade flow
A survey conducted by the UK Fashion and Textile Association (UKFT) in May 2021 shows, of the 71 per cent of UK fashion brands, manufacturers and retailers that depend on EU imports, 92 per cent are experiencing increased freight rates. Custom clearance costs and bureaucracy involved in the process has also increased for 83 per cent respondents. Around 53 per cent garment manufacturers in the UK are facing order cancelations due to the faulty implementation of EU-UK agreement, while 41 per cent have been hit by double duties
Most surveyed companies revealed plans to increase product prices and pass the costs to consumers in the next 6-12 months.
Implementation of full customs controls from January 1 has worsened the situation as export and import rules have become stricter. The new rules entail exports to have a valid declaration certificate and should have received customs clearance. Exports from UK to the EU also needs to have supplier declarations and changed commodities codes.
Euratex therefore, urges the EU and UK to address issues in the trade agreement causing huge losses to textile manufacturers in both regions. Aiming to create a favorable trade environment in the EU for manufacturing and marketing textile and clothing products, Euratex is the voice of the European textile and clothing industry. It works with EU institutions and other European and international stakeholders to introduce an ambitious industrial policy that focuses on free and fair trade besides creating sustainable supply chains.