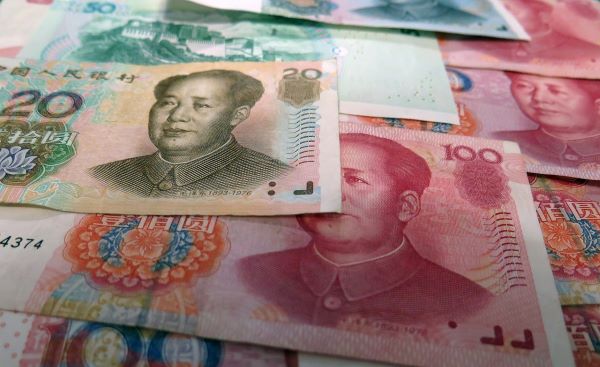 China's luxury apparel market is on a seesaw ride with its highs and lows leaving analysts puzzled with what is yet to come by the end of 2023. While some feel profit levels will be low with a post-Covid slow economy that has drastically hit spending, others opine it will soar, up and away into the most profitable segments. The apparel industry in 2023 had started with a U-shaped recovery and the luxury retail segment in particular had an excellent start which was reflected in first-quarter results for most of the bigger premium luxury brands.
Profits soar for some luxury brands
As per PricewaterhouseCoopers (PwC), Chinese luxury market is expected to reach $118.3 billion by 2025 and account for over 25 per cent of the global market. However, it's mainly the fashion and leather goods of luxury conglomerates that are registering double-digit growth as categories such as cosmetics and mid-segment clothes are yet to recover post-Covid. With limited outbound flights and extended visa wait times, richer Chinese tourists are now spending more on luxury retail in the domestic markets in the first quarter of this year.
The world's largest luxury group LVMH Moët Hennessy Louis Vuitton, recently saw its shares rise to a record high and has become the first European company to surpass $500 billion in market capital with its overall first-quarter revenues rising 17 per cent year-on-year. The company remains hopeful there will be a strong push from mainland China this year not only in fashion and leather but also in jewellery and plans to focus more on fast-developing major Chinese cities like Chengdu, Zhengzhou and Wuhan.
Other luxury retailers such as Hermès, too tasted success during Chinese New Year and the return of the well-heeled Chinese visitors to places like Singapore, Thailand and Australia. This helped them improve sales in most of Asia. Hermes is planning a slow and steady expansion into new cities across China that will help it forge ahead in the luxury segment. Luxury conglomerate Kering too is inching up slowly with its flagship brand. Gucci plans to soon an immersive exhibition in Shanghai, while its other brand Bottega Veneta will have a repeat fall 2023 show collection in Beijing this July.
Post-Covid restrictive economy dampens profits
However, contradictions are rife in the Chinese economy as Bain &Company highlights although the luxury market grew 42 per cent annually between 2019 and 2021, new wave of infections and China's zero-Covid policy with city-wide lockdowns contracted the market by10 per cent in 2022. Categories with high online penetration, such as luxury beauty had single-digit declines while the premium watch market had drastic sales drop from 20 to 25 per cent. Even fashion and lifestyle products experienced a decline of 15 to 20 per cent, while jewellery and leather goods sales dropped 10 to 15 per cent.
Local competition, geopolitics affect luxury segment
China has the fastest rise in Gen Z population and an increasingly strong national sentiment where well-heeled consumers prefer premium domestic brands such as Anta and Li-Ning over global ones such as Nike and Adidas. This is leading to significant losses in market share. Some luxury brands are estimating a negative impact of -10 to -40 per cent of revenue this year due to the after-effects of the lockdown.
As local competition heats up, many global premium brands are facing high operational costs, totally different service expectations, and challenges to bring top industry talents, all leading to a loss of market share in China. Also, the turbulent current global geopolitics is a big risk to international brands in China with the after-effects of the Ukraine war, increasing tensions in Southeast Asia and China's ambitions with Hong Kong and Taiwan. Clever retail and marketing strategies of global premium brands and understanding future expectations of Chinese customers should be the focus now.