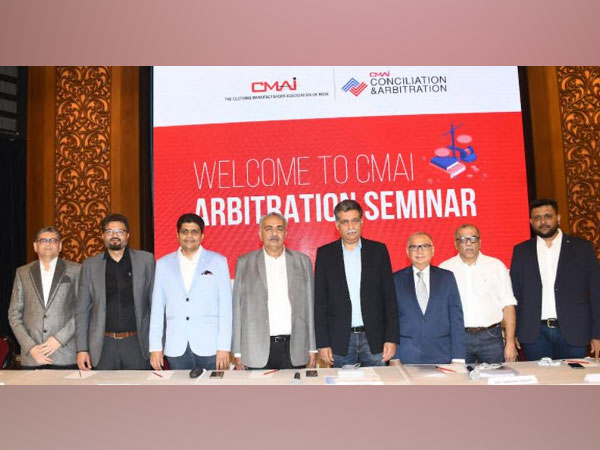 Clothing Manufacturers Association of India (CMAI) has launched the CMAI Arbitration Cell. The Arbitration Award will offer legal strength to the recipient. The cell will provide support to the members, consisting largely of MSME manufacturers. CMAI has designed its Arbitration Rules and Regulations keeping in mind the industry practices and while time ensuring fairness and equity to all stakeholders.
CMAI's Research on Indian Domestic Market estimates the market size is around Rs 6.5 lakh crores. Even a minuscule if 1 per cent disputed, delayed or denied payments, the amount be around Rs 6,500 crores. This clearly underlines the need for a quick, efficient, and economical mechanism for resolving such disputes and complaints.
Speaking at the launch Shaunak Thakker, Lawyer and Fellow of the UK Arbitrators, underlined the usefulness of the arbitration process, and complimented CMAI for introducing this concept in their activities. Rajesh Masand, President, CMAI, informed the Panel of Arbitrators of CMAI will include leading members of the industry with impeccable credentials, legal luminaries, as well as individuals of high repute. The Panel will also include members from other trade associations from all over the country.
A book on CMAI Arbitration Rules and Regulations was also released by former President Ashok Rajani and other dignitaries. CMAI also launched the CMAI membership card which offers members a variety of benefits and discounts from close to 25 topbnrands and retailers of the country.