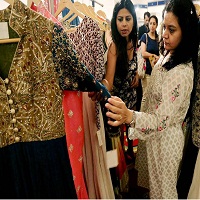 Still a niche segment globally, fashion rental has great potential for expansion in India with growing awareness on sustainability and rising internet usage. An increasing appetite for branded clothes is also driving the growth of this market in India.
'Hygiene'-an important factor in clothing rental
As per Market Data Forecast, the global online fashion rental market is set to almost double to more than $2 billion by 2026. However, analysts believe, India's online fashion rental market will grow faster than the average global market over the next years. Companies like Flyrobe, The Stylease and The Clothing Rental will make their mark in the country in the next few years.
As Kuntal Malia, Co-Founder, StyleNook says, renting clothes appeals more to the younger generation of shoppers. They either rent an outfit for a special occasion like attending a wedding, or to wear the brand's latest collection. Rented garments are professionally cleaned by fashion companies between uses and delivered to customers in 'as-new' condition. Yet, many customers are skeptical to rent due to hygiene factors especially amid the pandemic.
Weddings postponement impacts business
Fashion rental companies in India including Flyrobe also faced other major challenges during the pandemic. The company's business was mainly affected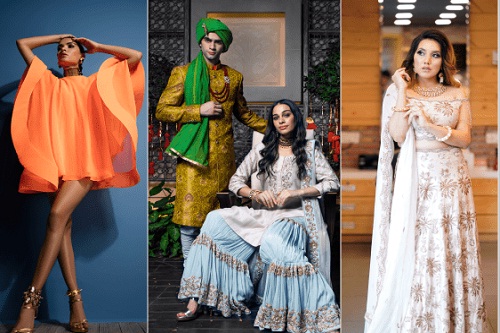 by the deferring of many weddings in 2020 and the first half of 2021. Flyrobe lost around 200 orders on cancellation on each wedding, hitting the company's revenues. It had to shut stores and lay off people, adds Aanchal Saini, CEO.
However, easing of restrictions and recovering economy, the company's business is back on track. It aims to open more stores across the country and is looking for funding its expansion. It has however, deferred plans to launch a subscription program to generate more revenues from western wear, since it would largely be aimed at office workers.
Catering to both men and women, Flyrobe generates around 55 per cent revenue from men's collection. The company holds its own inventory of clothes besides allowing other designer to rent their garments on its platform. It also allows customers to lease their garments.
Pandemic open doors for fashion rentals
The pandemic seems to have increased consumers' environmental concerns. They are now worried about the impact of fast fashion on the environment. They are spending lesser amount on buying new clothes, says Rohan Gupta, Managing Director, Gargee Designer's, a luxury menswear brand, which offers the option to hire its outfits.
Consumers are more open to access high-quality clothes on rent, explains Japnah Gambhir, Founder and Designer, Majestic. This is also driving the growth of e-commerce in the country. Fashion rental platforms are also taking an ethical approach to fashion and launching clothes that are environment-friendly yet fashionable. However, it might take a few years for the industry to boom.
Rising internet usage is also fuelling demand for clothes that everyone may not be able to buy. One can, access these items through online fashion rental platforms. This is increasing brand and quality consciousness. It will help the market surge with people eventually shifting to renting clothes instead of buying them.