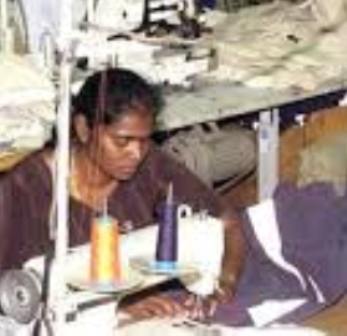 Fiji's clothing industry has a special agreement with Australia and New Zealand called Spartaca and has duty free access. But Spartaca hasn't moved with the times. Koushik Kumar, President, TCF explains, "If changes to Spartaca had been made we would have been 50 per cent larger than we are now. Earlier we would produce volumes for Australian brands. But China, Indonesia, Bangladesh came up with cheaper options and we lost a lot of business. We now rely on multiple buyers. We specialize in niche markets and quick turnarounds because small run customers are ready to pay us a slight premium. That works well for both parties. We have 50 factories who are members of the TCF Council of Fiji. We make fashion, work wear, school uniforms, and high fashion women's wear."
Talking about the problems in Spartaca, "Kumar says, "We want free trade. We want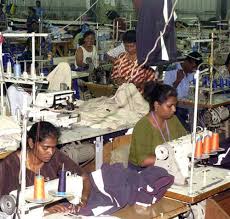 duty free access of Fijian products to Australia and New Zealand. At the moment, we have a 50 per cent local content rule. In Fiji, there's no raw material. We are basically selling labor. So we are restricted in meeting the 50 per cent rule. Ideally, we want this rule to go or at least reduced."
With a slowdown in demand from America the industry has significantly reduced in terms of export as well as employment. About 70 per cent of our exports go to Australia and 20 per cent goes to New Zealand and the rest goes to Pacific islands, America and Europe. Fiji is restricted in terms of skills. There is a dearth of skill development training facility. "We are working on starting training courses. That will help us upscale our labor. At the moment there are very little branded products made in Fiji.

The Fiji clothing industry employs around 5,000 people. "In 2,000 some 18,000 people were employed. Those days most of our exports were to the US due to the absence of quotas. Once the quota situation changed, a lot of Asian manufacturers closed down and took their production to where they could get better access to America. Out of Fiji's total exports, clothing occupies 9 per cent," says Kumar.

China is the biggest raw material suppliers apart from India and Indonesia. Kumar elaborates, "We buy fabrics from India but the lead times are longer. Additionally India is more expensive compared to China. Delivery times are shorter and shipping links are better but we have some reliable suppliers in India and the quality is good. Communication is easier in India. With India, we can work directly with the mill. In China we have to go through an agent. Now shipping links between India and Fiji are getting better and lead times are reducing."

Fiji is receiving a lot of support from India and China. But India and China are export economies. They are interested in selling not importing. "I don't think Fiji has anything to offer India and China. Australia and New Zealand will continue to be our biggest markets. We are targeting a 10 per cent growth a year," said Kumar.

www.makeitinfiji.com