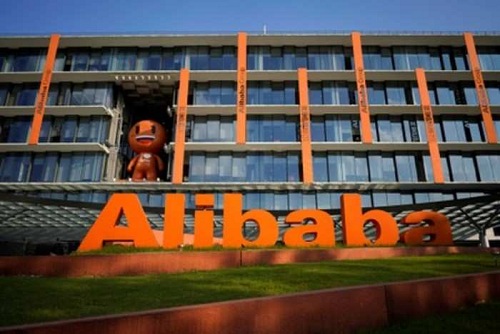 The retail industry has staged a quick recovery from the COVID-19 crisis. However, the pandemic has widened the gap between industry leaders and laggards with some companies noting a dramatic increase in their market value. As per a McKinsey & Company report, companies that adopted tech-forward business models managed to race ahead. The market capitalization of companies dealing in home décor items, new fashion styles and beauty products surged almost 35 per cent from February 2020 to April 2021. Particularly, those with strong digital capabilities registered a robust growth in their profit margins.
American and Chinese companies led growth by capturing 75 per cent of the market. The tech-forward and asset-light business models adopted by these companies led them to be clubbed under the Super 25 category by McKinsey. Overall, these companies represented over 90 per cent of the sector's market capitalization growth with five American companies generating more than 80 per cent of all value created in US retail.
Super 25 expand market cap with diversification and expansion
The companies clubbed under the Super 25 category are 12 times bigger in size and have average market capitalization of $122 billion. They can be divided into four categories: home-economy players, value retailers, online specialists, and platform players.
In the home improvement category, companies like Home Depot and Lowe's and furnishings provider RH (formerly Restoration Hardware) increased their market capitalization by 11 per cent while the market cap of value-oriented retailers such as Costco, Dollar General, and the TJX Companies gained 10 per cent during this period.
The combined market capitalization of leading e-commerce specialists in the Super 25 grew by 192 per cent and contributed 5 per cent to the industry's market-cap growth. These companies included regional online retailer Zalando and niche companies such as pet products supplier Chewy and crafts marketplace Etsy.
Besides companies benefitting from the consumers' changing demands, another group that managed to blur industry lines were Shopify and Square that added $165 billion in market capitalization since February 2020. These companies used scale and expandability of their business models to generate higher returns. They focused on diversifying and expanding their product basket beyond the traditional range.
Three Chinese companies—Alibaba, JD.com, and Pinduoduo—delivered 29 per cent of the global retail industry's market-cap growth through the peak months of the pandemic. They were aided by digital facilities such as short videos and live streaming that helped fuel sales. These companies invested in new business models, such as community group buying to attract high-frequency grocery shoppers, particularly in smaller cities.
E-commerce platforms outside China including Reliance Industries and Mercado Libre grew their market capitalization by 11 per cent while the capitalization of Alibaba grew 6 per cent and that of Amazon added by 62 per cent
An aggressive approach needed to target specific customer needs
Consumers' buying and consumption patterns underwent a huge transformation in the past 16 months. Retailers who managed to cater to these needs through agile working styles and fast decision making, surged ahead of their peers Platflorm players including Walmart, Home Depot, Alibaba and JD.com, were able to expand their offerings and deepen their relationships with consumers.
Retailers lagging behind need to adopt an aggressive approach to target specific customer needs and occasions. They need to increase the value and size of their product basket besides optimizing ware¬housing and delivery efficiencies, and intro¬ducing smart offers to drive customer loyalty. They also need invest in newer delivery models, exit lagging categories and focus on booming areas of growth. Such bold initiatives will help retailers emerge from present economic crisis and maintain their edge over competitors.