"The Hong Kong Trade Development Council (HKTDC) will launch this style show from Jan. 16-19at the Hong Kong Convention and Exhibition Centre. Marking its 48th anniversary, Hong KongFashion Week will feature approximately 1,500 international exhibitors focused on athleisure and trendy informal clothing."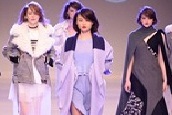 For a seamless sourcing experience, the fair will be separated into 20 thematic zones for visiting buyers. The thematic zones will be divided by different categories, including the first-time appearances of Fashionable Sportswear and Casual Wear areas.
The Fashionable Sportswear zone would reflect the global affinity for fitness-oriented clothing. As wellness has become a worldwide trend, especially in the apparel market and athleisure has gained momentum in key fashion hubs such as Hong Kong. According to Euromonitor, the Chinese sportswear market has expanded by 11.3% year-on-year to $23,950,705,350 in 2015. HKTDC added the Fashionable Sportswear zone to incorporate the latest sports styles and provide business opportunities for buyers in the athleisure sector.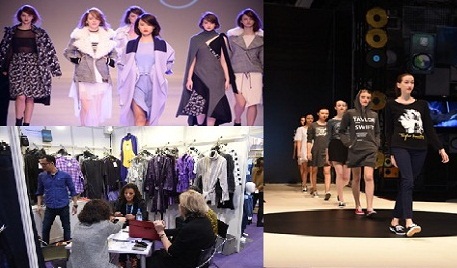 Casualwear has also become a popular trend in China, as the nation's millennial dress more informally. Many Chinese and global brands are focusing on selling casualwear with trendy elements and fast turnaround times. The Casual Wear zone will be established for buyers that are interested in this relaxed apparel trend.
Other zones at Hong Kong Fashion Week include Thermal Clothing for cold-weather garments, clothing accessories for buyers interested in apparel embellishment, Men In Style, Fabric & Yarn, Knitwear and the International Fashion Designers' Showcase.
Meet industry players and gather market intelligence at exciting events
The fair promises an exciting event line-up of fashion shows and parades, including the Brand Collections' Show, Designers' Collection Shows and the FASHIONALLY COLLECTION show which showcases the creative talents of the local new design forces. Experts from international trend forecasting agencies and industry professionals are invited to unveil the latest fashion trends and share updated market information at seminars and forums. Networking receptions will also be held to help participants expand their network of contacts and gather the latest market intelligence.