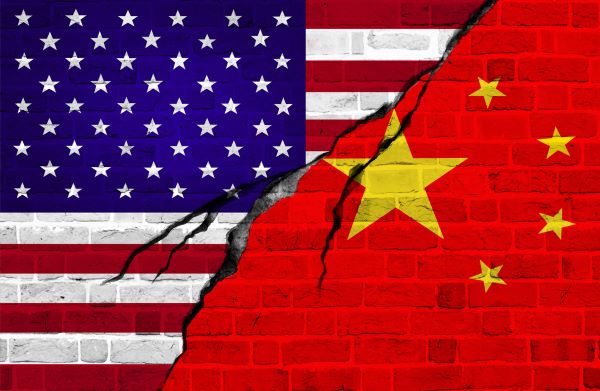 Is the most successful fashion app Shein going the TikTok way? The U.S.-China Economic and Security Review Commission (USCC) just filed in a report about Chinese fashion app Shein and Temu in relation to data risk, which the Chinese view as retaliatory tactics by the federal government of the US targeting Chinese apps that enjoy worldwide popularity. According to market researcher Bloomberg Second Measure, Shein accounted for 50 per cent of all fast fashion sales in the US as of November 2022, ahead of established brands like H&M at 16 per cent and Zara with 13 per cent. Although Shein is now based in Singapore, the relocation of its headquarters does not mean anything to the US authorities as Shein is 100 per cent Chinese owned as is Temu, the US-based online marketplace owned by the Chinese holding company PDD. The USCC report also alleged data security violations as well as infringement of intellectual property rights. Recently, short video app TikTok, owned by Beijing-based ByteDance, was banned on US federal devices over data concerns.
Data protection issues
The USCC report clearly stated that Shein was forcing its customers to share their personal information in a devious manner by offering discounts and vouchers to those customers who agree to share their personal details and activities from other apps and their personal social media accounts, a practice unheard of before, according to the US authorities. A spokesperson of the USCC stated that Shein was struggling to protect user data and its parent company Zoetop has been fined $ 1.9 million by the State of New York for mishandling credit card and other personal information. On the back of personal data mismanagement, infringement of intellectual property has also been cited as an issue with many American and European labels accusing Shein of copying designs. A spokesperson of Shein in Singapore gave a public response to a leading English daily in China, "Shein takes visibility across our supply chain seriously. The firm has been providing service and goods lawfully with full respect for the communities it serves for over a decade".
The Uyghur factor
A group of US lawmakers has called for Chinese fast fashion brand Shein to be investigated over claims that Uyghur forced labour is used to make some of the clothes it sells. Shein has completely denied the accusation to the BBC, stating it has a zero tolerance policy on forced labour. Om May 1, the group of lawmakers wrote to the Wall Street watchdog US Securities and Exchange Commission that the US government is concerned that Shein plans to sell its shares in the US which Shein has denied stating it has no plans to be listed on Wall Street. The lawmakers' letter provides references to cotton from the US-banned Xianjiang district in China being used in Shein's clothing, proof that Shein's suppliers rampantly use forced labour camps as their source of workers in manufacturing units in Xianjiang and other provinces of China and any product with such illegal provenance is not supported by the USA.
Shein attempts sustainability over affordability
As the heat on the brand rises across the governments of USA and Europe, and western customers are giving sustainability a thought over affordability, Shein has started communicating its contribution to the fashion sector in more ways than one. Last year, Shein pledged that by 2030, its production lines would have decreased GHG emissions by a quarter of the current volume and in 2022 alone it saved 69.6 tonnes of single-use plastic to prevent 142 tonnes of GHG emissions. Additionally, Shein launched a resell platform in the US in Octoner 2022, requesting consumers to resell Shein products rather than discard them.