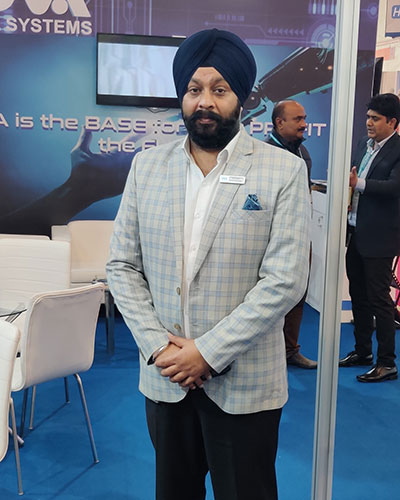 Singapore-based INA Systems offers customised conveyor systems for garments and home textile manufacturers. The company specialises in intelligent material handling systems, box storage, MES and intelligent transport, as well as sorting systems which help manufacturers improve their production processes. It recently participated in the GTE 2020 exhibition held in New Delhi. Manpreet Singh, Manager-India of the company elaborates on its operations and the current market in India.
The future of Indian garment and textile machinery market is very bright as increasing labor cost is fuelling demand for such machines in the country. "The conventional modes of production take a lot of time for handling and transportation of goods. Automation can help manufacturers reduce this time and increase their WAP and outputs by 20 percent to 25 percent. However, the awareness on automation is currently quite low in India," avers Singh.
The Indian customer needs to be made aware of the benefits of automation. "The domestic Indian market offers great opportunities for manufacturers like us," notes Singh. "We have been getting multiple orders as customers from across India as well as from foreign countries have started adopting our systems in the last two years," he adds. "Some of our customers also run showroom chains in India."
Though Bangladesh has an edge over India as it does have a duty structure, the Indian garment and textile sector offers a huge potential. "Domestic players in the both eastern and western parts of country are registering a good growth," adds Singh.