From production of basic wear, the Bangladesh and garment industry is fast transforming into a manufacturer of sophisticated garments aided by high-end technologies. A large part of this growth is being led by the denim industry, says a Denim Focus report.
Already a reputed name in the world denim market, Bangladesh exports over $6 billion worth of denim jeans to the global market. It is also the top importer of denim fabrics in the world and the top exporter of denim jeans to the EU and US. Though the country has all backward linkages in place including weaving, dyeing, finishing and washing, around 50 per cent of its demand for denim fabric is full-filled through imports.
New products, capacity addition to boost exports
Bangladesh currently exports over $6 billion worth of denim jeans to the world. It is the top denim jeans exporter to the US and EU and has an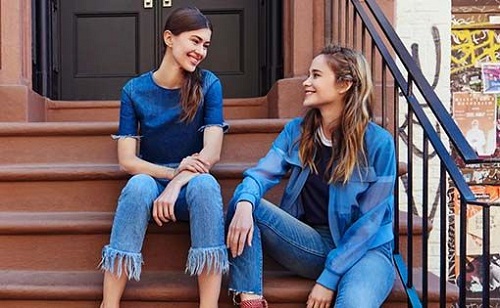 opportunity to expand exports through value-addition. Around 32 of its factories operate with vertically integrated weaving, dyeing and finishing facilities while over 400 garments factories manufacture only jeans. Its factories' resilience can be noted from the fact that in the latter half of 2020, Bangladesh exported the highest amount of denim products. To increase the scope of exports further, Bangladesh now plans to introduce new products and finishes.
The country needs to also increase the capacity of its fabric and jeans manufacturing with more investments. It needs to make priority gas connections available to the industry to lessen its utility costs.
Rebranding for a more credible industry
Another way Bangladesh can boost its denim industry is by promoting the industry through new dimensions and diversifying from the US and EU markets. It also needs to rebrand its denims to make them more credible attract foreign buyers. A two-way strategy of increasing productivity, cost effectiveness and resilience with product and market innovation, and branding will help Bangladesh take its denim industry to the next level.