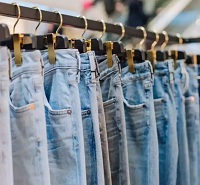 Although the Bangladesh denim industry has all backward linkage industries such as weaving, dyeing, finishing and washing, nearly 50 per cent of its denim fabrics are imported. As per 'Denim in Focus,' report Bangladesh is the top importer of denim fabrics. However, it is also the top exporter of denim jeans to the world. Bangladesh currently exports over $6 billion denim jeans annually. However, it can increase its export earnings by adding more value to its jeans.
Highest denim exporter during pandemic
Bangladesh has 400 factories that manufacture only jeans. It leads exports in the woven sector with half of the country's woven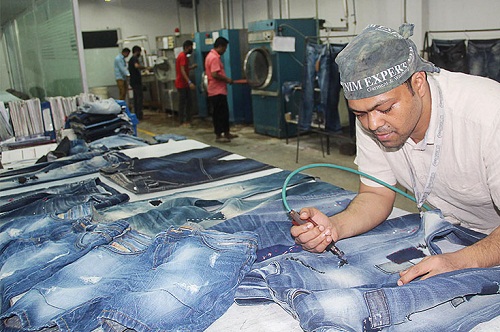 exports being achieved by denim jeans. Of the 400 factories, 32 with a capacity of 450 million meters per annum, are vertically integrated facilities. This is also one main reason for Bangladesh exporting the highest amount of denim products during the pandemic while other manufacturers registered negative growth. The industry offers huge scope for development and value addition.
Increase capacity, manage utility costs
Companies need to upgrade their R&D facilities to introduce new products and finishes, and also diversify into other businesses. They need to increase capacity of both their fabric and jeans manufacturing. Denim mills need to acquire gas connections on priority basis and ensure compliance with other energy regulations. This will help ease their utility costs.
The industry needs to encourage indigenous brands to promote Bangladesh with new dimensions. It needs to look beyond the EU and US to reduce dependency on these two markets and explore other global markets.
Rebranding, innovations to boost credibility
The Bangladesh denim industry also needs to adopt a proper strategy and recruit skilled employees. It needs to rebrand the industry to make it more credible and attract foreign investors. One way to achieve this is by increasing productivity, cost-effectiveness and resilience. The industry can also introduce product and market innovations to ensure a bright future ahead.