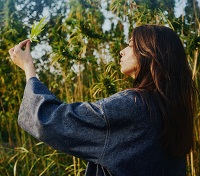 With consumers rediscovering their love for denim during the lockdown, brands are focusing on technical innovations and upcoming trends in their upcoming Spring/Summer 2022 collection, says a Sportswear International report.
Innovations in fabrics and technologies
Denim manufacturer Isko has launched 360 degree stretch denim Isko Blue Skin. The denim is manufactured using advanced patented technology Isko Bluejym that delivers dynamic stretch and athletic performance, and patented woven technology Isko Future Face which is perfect for pieces that are faithful to a true denim image.
Similarly, Egyptian manufacturer Sharabati Denim has launched the Diversity group, a line of fabrics characterized by different weaves, and a selection of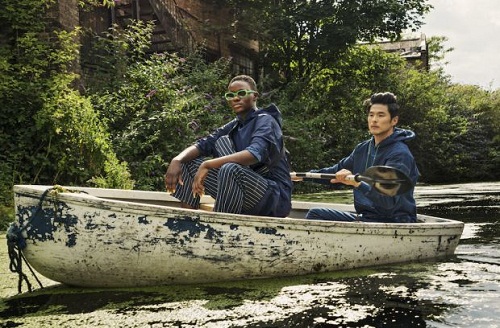 printed fabrics. Increasing its range of unisex denims, Calik Denim has developed new technologies such as Selfsized and Smart Stretch technology. These technologies along with the ultra-high elasticity and its cotton fabric enable the company to fit one single size jean multiple wearers perfectly. This significantly reduces the risk of buying wrong size jean.
Artistic Milliners has launched a new dyeing technology known as Purecolor which uses 100 per cent natural dyestuffs without adding any synthetic chemicals. The dyes are derived from Earth's soils and their colors have been GOTS certified and meet the ZDHC MRSL Level 1 Certification Requirements. These dyes are lightweight and can withstand five home launderings.
Renewed focus on hemp
For their S/S '22 collections, denim brands have increased their use of hemp fabrics which not only grows faster than cotton but also requires little water, no pesticides, is very resistant and lasts long. The fiber is being used in combination with other fibers to further enhance its particular characteristics. Some of the most prominent manufacturers of hemp denims are: Foison Denim, Iskur, Naveena, Orta, Sharabati and House of Gold.
Orta has launched a new collection called Here4good collection that focuses more on eco-engineered and climate friendly habits. Made with engineered hemp, its Gen H range offers stretch, durability and comfort besides incorporating CBD, Cannabidiol, a beneficial substance used in the beauty and wellness industry. Another denim manufacturer Naveena uses natural fibers including hemp, polyester and elastane. The company focuses on sustainable production processes that lead to the creation of a 100 per cent sustainable denim. Similarly, Cordura is developing a range of hemp blends which it plans to launch by early 2021. These blends will display hemp's high-tenacity, strength, durability, versatility and sustainability characteristics to Cordura.
Defining denim future with new apps
Denim suppliers are also developing new apps to communicate directly with their consumers. Calik Denim has launched an updated version of its mobile app that has two new sections-Calik Denim Mobile App Blog and New Technologies & Innovations. Through these sections, app features some of the most important issues for the denim and fashion world every week besides publishing the contribution of some of the prominent editors and influencers.
With its new app, Cadida, the Italian label and packaging manufacturer has improved its services at Webshop B2B . The new Cadica App Collection enables customers to browse the company's latest collections, examine all its labeling and packaging proposals, order samples, chat with its representatives and watch webinar explanations on materials and technics for each collection. It also offers an alternative for the insiders' work.
Cadida, Orta has developed a special Orta Blu glossary application that enables specialized denim manufacturer to share their knowledge on denim manufacturing and sustainability with the industry. This app allows designers and consumers to evaluate the validity of their decisions in defining the future of the environment.