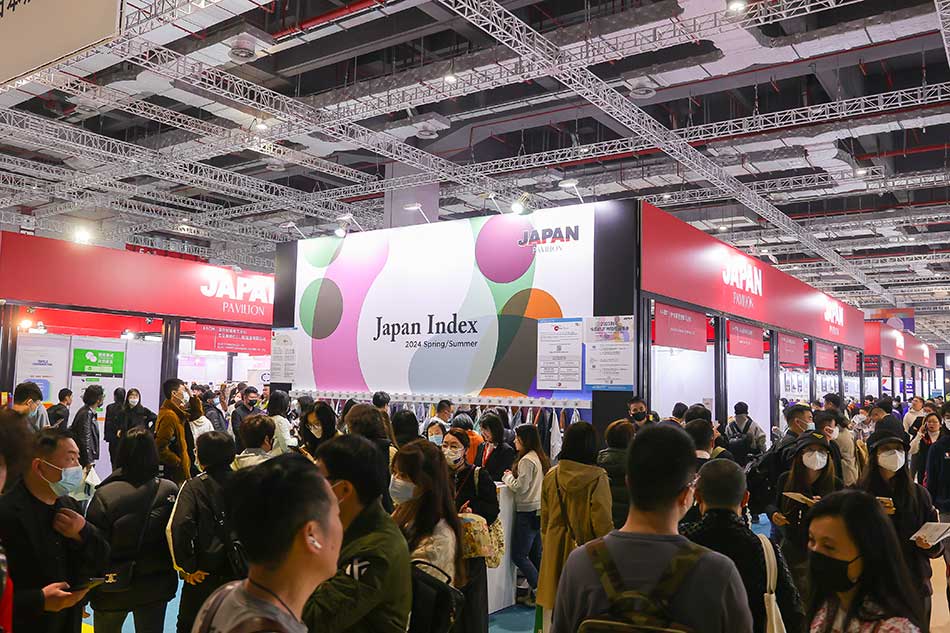 The Intertextile Shanghai Apparel Fabrics event of August 2023 provided a comprehensive snapshot of the textile industry's current state, with a particular focus on China. The event demonstrated that while challenges exist, opportunities for growth, sustainability, and innovation continue to shape the industry's future. As the textile landscape evolves, adapting to changing consumer demands and embracing technological advancements will be key for businesses to thrive in this dynamic environment. The world of fashion and textiles is undergoing a dynamic transformation, with the global backdrop of economic uncertainty due to the COVID-19 pandemic, attendees were keen to analyze market conditions, particularly in China, which has traditionally played a pivotal role in the textile industry. Here are the key takeaways from the event:
Mixed fortunes in the textile industry
While the textile industry in China and some neighboring countries has witnessed significant changes, it is essential to recognize that the fortunes of textile businesses vary. Yuko Watanabe, Director of International Communication at Japan Fashion Week Organisation, pointed out that participation in the Japanese pavilion was lower compared to pre-COVID times, indicating a challenging environment for Japanese fashion in China.
Kim Bu-Heung, General Director of Korea Textile Center, noted that China had been a significant investment destination for Korean enterprises. However, the current low demand in China has translated into reduced exports and investment returns. This underscores the shift in China's textile landscape and its impact on neighboring countries.
On a more optimistic note, Jane Fang, from the Market Development Department at Taiwan Textile Federation, expressed satisfaction with the Intertextile Shanghai Apparel Fabrics event. Taiwan is recognized for its pioneering work in performance and functional textiles.
Gulshan Arora, VP of Material Development for Lululemon based in Taiwan, attested to the remarkable growth of the Chinese market, emphasizing their billion-dollar business and a robust presence with over 100 stores in China.
Premium market exhibitors thrive in China
Alessandro Barber's Canonico, President of Milano Unica and head of the Vitale Barberis Canonico fabric brand, and Director of Asia Marketing, Holland & Sherry echoed positive sentiments about the Chinese market. They reported continued growth and indicated that domestic demand for their premium products remained strong, despite challenges posed by the pandemic.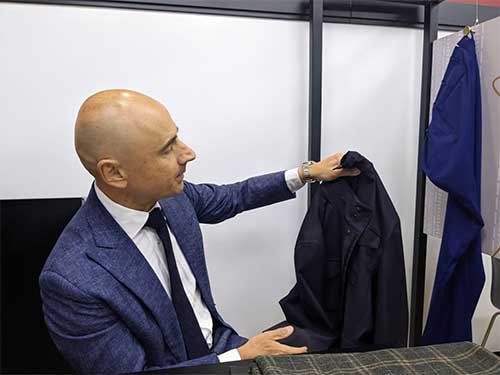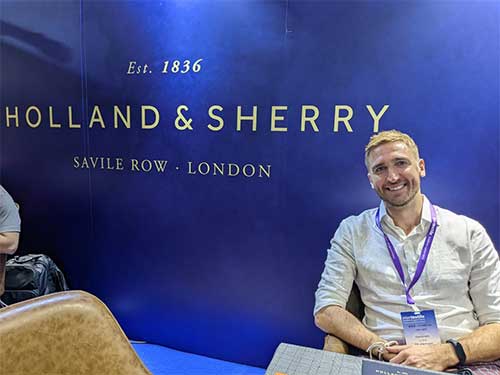 However, a notable exception was the Japanese market, which remains saturated for Holland & Sherry, with little room for growth. Additionally, the Hong Kong market faced difficulties, with disruptions in custom tailoring businesses.
Exhibitors highlight quality and diversity of buyers
One consistent theme among exhibitors was their appreciation for the quality and diversity of buyers at Intertextile Shanghai Apparel Fabrics. Rinoa Zong, Marketing Manager at Testex (Shanghai) Textile Testing Co Ltd, praised the organizers for gathering professional, high-quality buyers. She emphasized the increasing demand for transparency and sustainability in textiles, reflecting a broader industry trend.
Sustainability takes centerstage
Sustainability emerged as a dominant theme at the event. Luka Yuan, Brand Sales & Marketing Director at Unifi Textiles (Suzhou) Co Ltd, showcased the company's recycled brand REPREVE and other sustainable innovations.
Buyers like Gulshan Kumar from Taiwan, Lululemon, expressed their focus on sustainable products, including those derived from ocean plastic and recycled textile waste.
Global participation and innovation
The event's global appeal was evident, with exhibitors from Italy, Korea, Japan, and other countries showcasing their innovative products. Buyers from various regions, including Southeast Asia, the Middle East, Europe, and Africa, explored the offerings, reflecting the event's international influence.
AI and Design Trends
In addition to sustainability, AI and design trends were on full display. Cai Jiawei, Senior Consultant at POP Fashion, highlighted the role of AI in fashion design. He emphasized the importance of combining technology with human expertise to drive the fashion industry forward.
Fringe participants driving innovation
Fringe participants, such as AiDLab and Peclers Paris, showcased how they are contributing to industry innovation. AiDLab attracted attention with AI applications for fashion design and fabric inspection, while Peclers Paris presented a sustainable approach to design inspired by nature.