Mumbai is hosting the 10th edition India ITME 2016 from December 3 to 8 at NESCO grounds, Goregaon, Mumbai. One of the main highlights of this edition is the ITME-TIT Conference,"Paradigm Shift- What's Next in Textiles" on December 6. The ITME-TIT Conference is a global conference (with Indian perspective. The conference has been organized by DFU Publications/FashionatingWorld.com and co-organized by TAI Delhi
Power-packed Panelists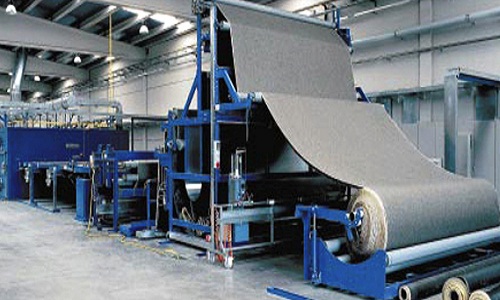 The confirmed speakers include top government policy makers, corporate wizards as well as academicians. The chief guest of the ITME-TIT Conference would be Dr Kavita Gupta, Textile Commissioner. The eminent panelists include R D Udeshi, President, Polyester Value Chain, Reliance Industries; Sanjay Jain, President, NITMA & Vice President, FOHMA; VK Ladia, Past Chairman, SRTEPC and MD, Rajashtan Syntex; Rajeev Gopal, Group Executive President, Grasim; and JV Rao, CEO, National Skill Development Council.
The full day conference will see eminent speakers from across the world. The inaugural session 'India the future is Now' will focus on India's position in a globalised world. Dr Kavita Gupta, Textile Commissioner will be the eminent speaker. R D Udeshi, President, Polyester Value Chain, Reliance Industries and Prashant Agarwal, Wazir Advisors will give theme presentation on increasing the Textile & Apparel Trade to $300 bn. There will be several panel discussions on covering topics like: Growth drivers for textile & apparel business for achieving $300 bn; Make in India - Achieving by being competitive in changing global scenario; ITME exclusive on advancement in textile technologies; Future of textiles and future of technical textiles.
ITME will see exhibitors from 92 countries and 1,25,000 visitors and buyers are expected to visit from over 100 countries. ITME has 72 global media and support partners. The event has Who's Who of Indian textile industry across the supply chain specially from yarn, fabrics and raw material side.
The exhibitions gains importance given India is the second largest textile economy in the world after China and is being tipped as the brightest spot in the world of textiles. The industry is aiming to grow from its current size of around $170 billion to $300 billion by 2020. Even now, India accounts for 5 per cent of global textiles and clothing exports after China with a share of 39 per cent.
"India has emerged strong in the global textiles and apparel segment with 5 per cent market share. As of now, India's market is worth $180 billion and target is to take it up to $300 billion by 2021. To achieve this goal, India needs to strengthen its position across all levels of the value chain," says Dr Kavita Gupta, Textile Commissioner. "At one time, we were known for muslin, yarn, cotton. So, our share was as high as 45 per cent of the global market. We have the raw materials, capacity and capability, manpower resources. We are also the fashion hub of textiles. We are coming up well in apparel made-ups. We have a huge spinning capacity," Dr Gupta says.
India's domestic market is worth $110 billion. The export market is worth $70 billion. "By 2021, we have to increase to $300 billion from $180 dollars now. So, we have to strengthen each level of the value chain from fibre to fashion. We can reach this target by focusing on value addition. This will increase the value of products," Dr Gupta opines.
FACTS & STATS
India, the second largest textile economy in the world, today accounts for over 5 per cent of global trade in textiles and clothing; is second only to China that has 39 per cent market share. However, the global textiles market moves to the next phase of trade dynamics and readjustments… Can we change the world order in our favour? The conference is going to bring to fore this very question.
The current size of India's overall textile and clothing industry is $170 -180 billion and to achieve $300 bn, perhaps India needs to target around $100 bn worth of exports with a CAGR of 10 per cent and around $200 bn from domestic market with a CAGR of around 15 per cent in next 5 years. What kind of model should be followed to achieve the targeted $300 bn? Should it be 'supply driven' (Push Model) pushing raw material down the stream or should it be 'demand driven' (Pull Model), upstream, leading demand to production?
The ITME-TIT Conference will give a perspective to a lot of these issues shaping the dynamics of textile & clothing industry. Exclusive presentations will be made on advancement in Textile Technologies; Future of Spinning, Weaving, Finishing, Technical Textiles (to be conducted by VDMA*) and digital printing.
India ITME, organised every four years, is the second largest event of its kind in the world (after ITMA Europe). The congregation will witness the launch of 24 products over six days besides discussions, knowledge sharing, profiling of artisans, photography exhibition, etc.