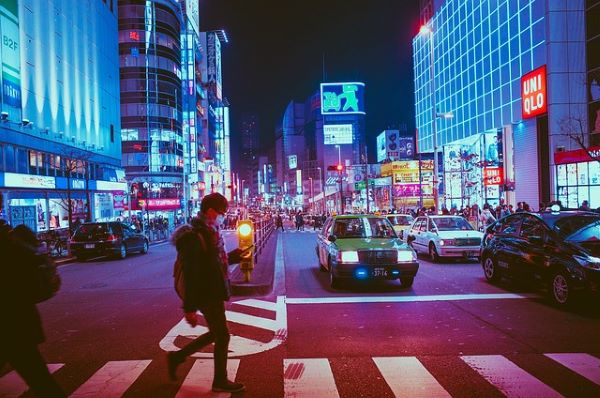 Japan is emerging a strong market for Bangladesh readymade garments (RMG) industry with a healthy growth of over 42 per cent to cross the billion-dollar mark in the first nine months of 2022. And this trend is continuing in 2023 as well. Although the US and Europe are the largest export destination as most apparels with the 'Made in Bangladesh' tag, due to their easier terms and conditions, the Japanese market is now far more accessible than in earlier. In FY22, Bangladesh RMG sector had contributed around 9.25 per cent to the country's GDP and with around y 4,000 factories employing around four million workers, the RMG sector has always played a critical role in the country's economy.
Stringent Japanese quality control hampers import
Bangladesh, exported RMG worth $1.2 billion in the first three-quarters of 2022, up from $84,964 million during the same period of 2021 when the pandemic was still not over. If handled well, Japan holds a lot of promise in post-pandemic years when people cannot afford to spend as much as they did earlier. As per a CCF group report Japan's textile and apparel import has grown in March 2023, as it imported 232kt of textiles and garments, up 0.1 per cent year on year and 41 per cent month on month. Imports from China alone were a massive 125kt, up 1.9 per cent year-on-year and 64.4 per cent month-on-month proving that Japan's textile and garment import growth has rapidly picked up in the post-pandemic days.
However, exporting to Japan is not easy for small countries like Bangladesh as their quality control is exceptionally high and products not reaching the mark are rejected. Many Japanese retailers have a third-party expert to double-check individual pieces of garments from shipment as sample products before accepting the goods. Japanese retailers are definitely not going to lower their standards to help Bangladeshi companies so the ball is in Bangladesh's RMG segment to achieve a higher a level of efficiency and quality and incur low wastage by-product rejection to penetrate the Japanese markets
Meanwhile, Bangladesh has worked on making its RMG industry more high-tech as the country's economy depends on that. Many factories are now environmentally friendly and offer world-class manufacturing processes, to compete with China which currently has a 53 per cent stake in the Japanese market.
Trade shows to promote exports
Just like the US and other countries, Japan too is reducing its dependency on China in sourcing RMG products due to the alleged low quality of products, human rights issues and territorial conflicts involving China, and other reasons. However, Bangladesh has still not managed to get into the most favored import nation status for Japan, in spite of all its efforts. Meanwhile, Bangladesh and Japan hope to sign a Free Trade Agreement (FTA), which would give the apparel industry much-needed boost and a stronger footing.
The apex group of apparel manufacturers BGMEA (Bangladesh Garments Manufacturers' Export Association) is taking steps to increase their footprint in Japan. From events to showcase their RMG's strength to importers to trade delegates the Association is taking numerous steps to boost business. The need of the hour is to get duty-free access for all textile and clothing products to Japan and other countries, to make the sector economically viable and achieve diversification and better quality in both export markets and domestic product lines. Indeed Bangladesh is now on a mission to increase its global RMG trade to be on better terra-firma this fiscal year.