The 47th India International Knit Fair is scheduled to be held from 17 -19 Feb, 2020 at IKFA Complex, Tirupur. This fair will showcase an entirely fresh range of latest designs in high fashion knitwear garments for men, women, and children. This All-Season Fair is truly a feast for the Fashion World, Renowned Designers, Business Houses World Class Manufacturers, International Buyers, and Celebrities etc.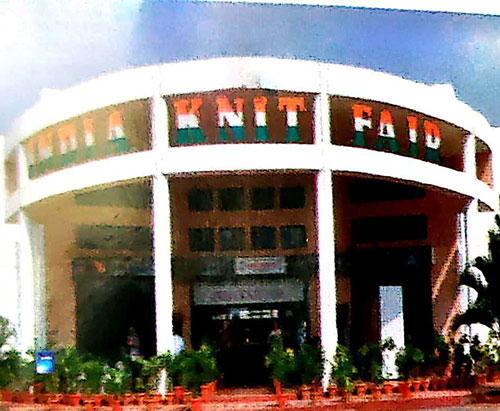 India Knit Fair Association is conducting India International Knit Fair since over two decades instigated with the goal of exporting the competencies/ capabilities of India Knitwear products out of India. The fair aims to showcase the end to end products related to the knitwear sector. The fairs are always held in its permanent complex which has all required amenities and facilities of Global Standards/ norms. It is organised by in collaboration with the Apparel Export Promotion Council Ministry of Textiles to promote knitwear exports to maintain contemporary global quality standards and parameters.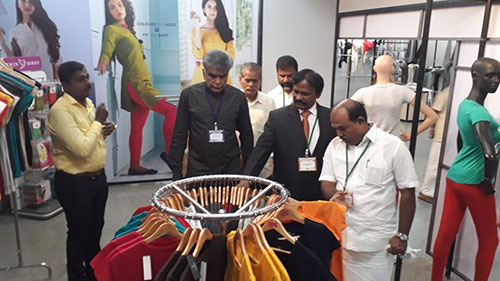 The prominent participants included leading export houses were Poppy's Knitwear, Eastman Exports Global Clothing, SCM Garments, RBR Garments, True Worth Inc.,Clifton Export, N Tex Apparel, Anandhi Texstyles, Kinsley Knit International, Wiseman Exports it also had players like Twin Birds which has diversified to domestic market to stabilize/ derisk business portfolio, etc. What's noteworthy is Tirupur is a big time supplier/ vendor of inner wear to the entire domestic market which was amply domonstrated at some of the prominent stalls; needless to say some of the global brands also source notable innerwear quantities out of this center.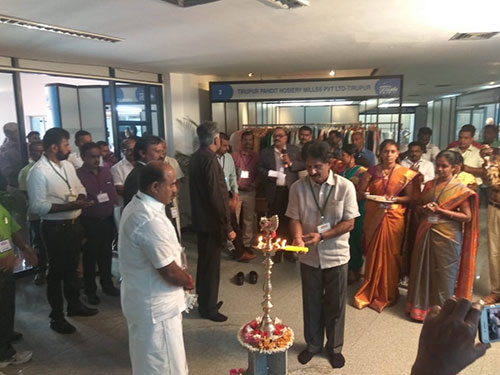 Not only that Tirupur is currently driven by innovations in the new areas like woven side of the garments, new age fabrics, textile digital printing to make it one point solution sourcing destination in the coming years. Additionally some of the industry players here are seriously looking at exploring green field/ brownfield strategic investment opportunities in the overseas markets to go places/ global.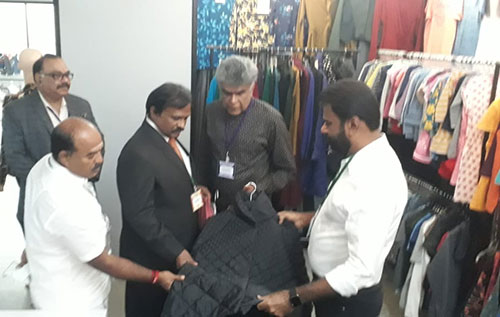 Also supply chain players are there in this exhibition which entailed players like KG Denim, Siruvani Yarns, Filamento local propritory software devolpers, Singapore based group Super Dry Desiccant to add width & depth to this show of repute. There were trade support bodies like NIFT-TEA college of Knitwear Fashion, ATDC Tirupur Center, ECGC Tirupur, Textile Committee,Tirupur to name a few.
The fair offers a unique opportunity of making the direct buyer meet seller in the most conducive business environment helping business nourish and prosper. It shall help achieving great business as around 700-800 global buyers are expected to visit this prestigious fair. Fair organisers have taken pains to invite buyers from all across the world to make sure in this not so great global business environment they spare no stone unturned to help it's garment fraternity.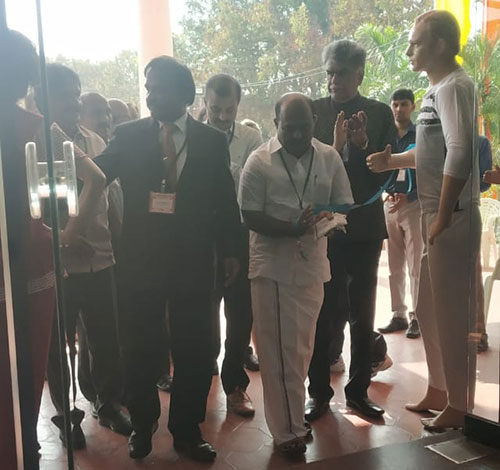 IKFA Help Desk is been set up at the Coimbatore airport to ensure a smooth passage and red carpet treatment for buyer & buyers' team to this mega fair.
What further gives the heart is when world is faced with slow down situation and China faces economic headwinds out of the outbreak of Coronavirus in the short to midterm. Though general trade view is that Tirupur is likely to gain out of this global supply chain disruption only in limited ways as Indian apparel industry continues to face the biggest challenge of lacking the scale and speed to market. So in this given scenario the fairs like IIKF have a vital role to play.