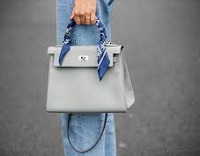 Over the next few years, the resale fashion market is expected to grow 11 times faster than the regular fashion market. By 2025, the clothing resale sector is estimated to reach $47 million, says a new report by resale marketplace Threadup in its 2021 Resale Report. Yet, many luxury brands continue to stay away from market as they fear losing their exclusivity and market prices. As per Women's Wear Dairy, brands also hesitate to adopt the required complex circular model due to the costs involved.
This year, luxury brand Kering supported a €178 million financing round for luxury resale platform Vestiaire Collective, However, LVMH Moët Hennessy Louis Vuitton, the world's largest luxury group stuck to offering new products. Bruno Pavlovsky, President-Fashion, Chanel SAS says, the company aims to retain control of distribution, and has no plans to partner secondhand marketplaces. .
Complete ownership of consignment
To engage in resale successfully, luxury brands need to fully own their consigning process, says Audrey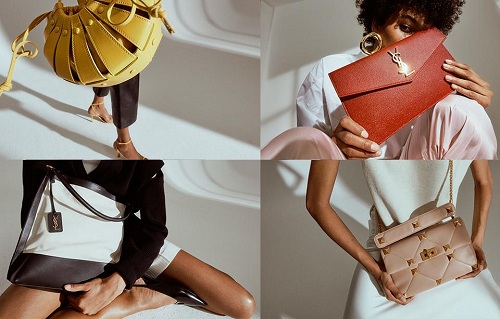 Depraeter-Montacel, Managing Director-Retail, Fashion and Luxury, Accenture. However, some luxury brands tend to be slow in handling this process. They need to accelerate their involvement in everything from developing closer contact with the growing secondhand fashion audience, to being able to guarantee authentication, and layering first-hand storytelling into the process on the origins and design of a product.
The luxury sector can help brands achieve circular economy as it has higher average operating margin of 39 per cent compared to 22 per cent for the current linear model, says a joint report titled 'The Future of Circular,' by Accenture Strategy. Developed in collaboration with The Fashion for Good, the report adds, adoption of new circular business models will grow across the fashion industry in future and brands that fail to join will miss out on long-term benefits such as additional revenue streams, deeper customer relationships, and new customer touch points.
Resale ownership poses quality risks
However, it's also important for brands to preserve their image, adds Pavlovsky. Dan Brewster, Senior Vice President-Marketing, Scalefast says, at times customers prefer to work directly with the brand. They feel secure while selling or buying products directly from the brand.
It can also be risky for luxury brands to own a resale platform as they may face issues like reverse logistics, certification of quality and authentication. Hence, brands continue to partner platforms like Vestiaire Collective and The RealReal. They can build their own resale platforms to enhance the delivery process. These can provide all required information on products besides making transactions and product authentication easier.
Such platforms can also enable sellers to charge a premium on the resale market, and offer a premium in-store credit instead of cash, adds Brewster. This model is likely to be profitable for top luxury names whose products are appreciated over time.
Partnerships with resale platforms boom
Luxury brands are also getting involved in the secondhand market with third party. Mulberry and Alexander McQueen have launched resale pilots this year in partnership with Vestiaire Collective. Partnerships help Vestiare increase customer engagement with the brands and tap into new audiences. The company currently has a global community of 11 million buyers and sellers and will continue to engage in partnerships in future.
A recent survey conducted in collaboration with BCG shows, customers are increasingly opting to shop with sustainable brands. Around 62 per cent respondents said they plan to buy clothes from brands partnering resale platforms. However, there's long way to go before brands publicly participate in the resale movement, adds Depraeter-Montacel. First, they need to identify the most suitable resale model for themselves.