Till a decade ago, the luxury market was dominated by baby boomers and Gen X. Today, majority of luxury consumers are barely over 40 years. Having a completely different set of values, millenials are setting new standards in luxury retail. Lowering of age group has led to the inclusion of new styles in luxury, as reports Edited. Streetwear has become an important segment of the luxury market with demand for hoodies rising almost 70 per cent since 2019 and women's sneakers growing 35 per cent.
However, price rise is mostly driven by traditional categories including handbags. Since 2019, prices of luxury handbags have grown to almost $2,500. However, the market also offers more affordable handbags by Coach's Pillow Tabby of Telfar's Medium Shopping which are priced at $500 or lower
Pandemic accelerates luxury's online shift
The pandemic has accelerated luxury brands' shift to online platforms. Luxury brands like Cartier, Louis Vuitton, Tom Ford, Dior and Fendi have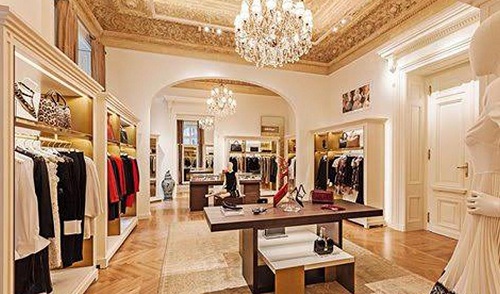 launched online operation across the US and UK. This has also paved the way for more accessible luxury. Luxury is no longer limited to exclusive or vintage products. The category now also includes streetwear items like T-shirts, hoodies and sneakers priced at $500 or lower.
However, the bulk of luxury goods are priced between $500-$1,000. The market is shifting away from lower end price structure with retailers refusing to operate in the $1,500-$2,000 range. Brands like Gucci and Louis Vuitton have revised prices of their handbags. These are now available online at $2,000-$2,500 as against $1,500-$2,000 in the pre-pandemic period.
Vaccine rollout and reopening of economy has encouraged more consumers to return to the luxury market, opines McKinsey & Co. It expects luxury retail to grow between 1 to 4 per cent in 2021. However, the rising price of luxury goods hasn't deterred affordable players. They are launching luxury bags priced at $500 or lower. Coach Pillow Tabby has launched a Y2K-inspired, Gen Z approved shoulder bag which has racked up 47,000 views since mid-March in a video. Telfar has also launched a vegan gender-neutral shopping bag that was awarded 'Fashion Design of 2020 Award' by London Design Museum.
Growing attraction for resale platforms
With stigma vanishing, second-hand or pre-loved has become more aspirational amongst luxury consumers. With more consumers prioritizing sustainability, they are increasingly attracted to resale platforms like Depop, The RealReal and Vestiaire Collective. This shift within the luxury market is likely to persist with retailers' growing emphasis on circular economy.
Luxury brands are also focusing on DTC strategies to achieve higher margins and control prices. For instance, Prada has tightened its distribution channels leading to a contraction of stocks of Farfetch, Net-a-Porter, Mr Porter and Selfridges. By 2026, millennials and Gen Z will collectively account for about 60 per cent of global luxury sales, opines Boston Consulting Group. Retailers need to concentrate on this group that has an impressive spending power of over $75 billion. They need to upgrade their digital and social technologies to ensure transparent shopping experiences for millennial consumers.