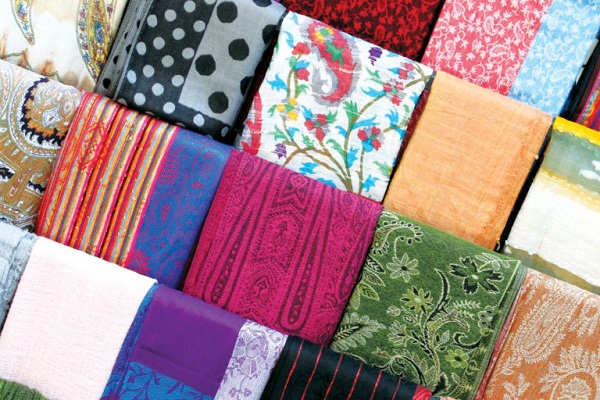 Producing one meter of woven fabric from cotton 1-1/8" in a continuous open width process (COW) costed $1.36 /metre on average in 2021. Cost was highest at $1.91/metre in Italy and lowest in India at $1.11/metre, reveals latest edition of International Production Cost Comparison (IPCC) from International Textile Machinery Federation.
The report calculates production costs of different textile products in primary textile industry markets based on various elements at each stage of value chain. Besides traditional markets of Bangladesh, Brazil, China Egypt, India, Indonesia, Italy, Korea, Pakistan, Turkey, the US and Vietnam, the edition also analyzes production costs of different textile products in Central America and Mexico. Analyzed products include texturing, weaving, knitting, and finishing segment.
Woven fabrics forms 19% of total fabric production costs in 2021
The report states, cost of finished woven fabric formed 19 per cent of total fabric production cost across the world in 2021.Fabric production costs ranged from 15 per cent in Korea to 22 per cent in Central America. Rise in yarn prices led to an increase in production costs by 19 percentage points on average. Fabric production costs increased in the range of 14 percentage points in Egypt and 26 percentage points in Italy in 2021. Weaving increased production costs by 31 percentage points and was in the range of 26 percentage points in Egypt and 33 percentage points in the US, Turkey, and India.
Average cost of raw materials needed to produce a meter of woven fabric formed 31 per cent of fabric's production cost. Raw material costs ranged between 22 per cent in Italy to 40 per cent in Egypt.
Energy dominates fabric production cost in Mexico, Central America
With power costs forming 28 and 25 per cent of production costs, Mexico and Central America remained more dependent on energy cost for spinning NE/30 yarn then other countries. On the other hand, the US, and Egypt were less dependent on energy cost for apparel production. Energy costs formed 10 and 11 per cent of their total manufacturing costs, respectively.
Labor costs determine fabric production in Italy and the US
Fabric production costs in Italy and the US remained more dependent on labor costs during 2021. Labor costs constituted 40 and 30 per cent of production costs in these two countries. However, labor costs made up only 2 to 3 per cent of total manufacturing costs in India, Pakistan, Bangladesh, and Egypt. Capital costs was 40 per cent of production costs for spinners of NE/30 yarn in Egypt, Central America and Pakistan. In 2021, spinners in Italy and Korea Rep faced lower capital cost at 21 per cent.