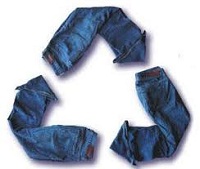 Global denim market is expected to continue its upward growth trajectory predicts various studies. With growing demand for recycled denims made from plastics and other materials the market is expected to grow at 6.20 per cent from of 2020 to 2027, says a databridgemarketresearch study. Similarly, as per psmarketresearch.com global denim market valued at $56.1 billion in 2017 will grow at a CAGR of 5.8 per cent by 2023.
Sustainability, innovation drives growth
The psmarketresearch.com study highlights Asia-Pacific market will clock in fastest growth fuelled by higher disposable income, easy availability of raw materials, and positive government policy initiatives for manufacturing in China, Bangladesh, Vietnam, and India among others, says Textiletoday report. The US market growing at a CAGR of 16.1 will be one of the biggest for denim.
And as the market grows sustainability will be a major thrust for consumers. Recycling of old, discarded clothes and plastics are a huge concern across the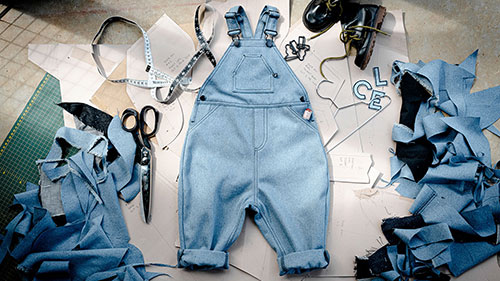 globe both among consumers and manufactures. Use of large quantities of hazardous chemicals and high emissions greenhouse gases during denim production are affecting the environment. And as demand for recycling gains ground production of denim from plastic and other recyclable materials is a major opportunity for manufacturers.
Moreover, cropped hems, distressed, patched and boyfriend jeans, two-tone jeans, and skinny jeans are much in demand across the globe especially among younger people. Decorative denim with patches, laces, and embroidery are also going off the shelves, the study reveals.
The retail angle
Indeed, North America was the largest denim market, in terms of revenue from 2013 to 2017 for long. However, the APAC region is projected to see highest CAGR during the forecast period, owing to improved manufacturing process, swift urbanization, bettering standards of living, increasing disposable income, and expanding working-class population
Meanwhile online retail will continue to be a huge draw registering the fastest growth in denim market. In fact, the pandemic has confirmed this trend. Online sales will be fuelled by customers wanting convenient on-demand shopping and now with the pandemic their reluctance to visit brick and mortar stores.
Overall, denim market is highly fragmented in nature. In fact, major global players have taken strategic measures, such as product launches, mergers and acquisitions, partnerships, and facility expansions, to strengthen their position.