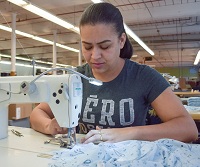 The growth in demand for medical textiles and protective clothing made within the country has spurred demand for reshoring in the US. As per an Apparel Resources report, Americans no longer wish to be dependent on China for apparel manufacturing due to rising labor costs. Labor wages in China have been rising significantly over the last decade. In 2013, it rose almost 10 per cent, and have been on an upward growth trajectory since then.
On the other hand, quality of apparels manufactured in China has not improved in the last 20 years. Manufacturers in China also face constant supply chain risks that affect their customer service. This also raises offshoring costs of US brands that fear tariffs by the Biden government might affect their sourcing from China. Manufacturers also plan to move away from China due to the theft of American intellectual property rights by Chinese manufacturers. Since the last few years, cheap imitations of American products have flooded Chinese markets, causing loss in market share for US brands.
Stepping up focus on automation
To offset increasing labor costs, US brands need to focus on automation and robotics. Harry Moser, Founder and President, Resourcing Initiative says, US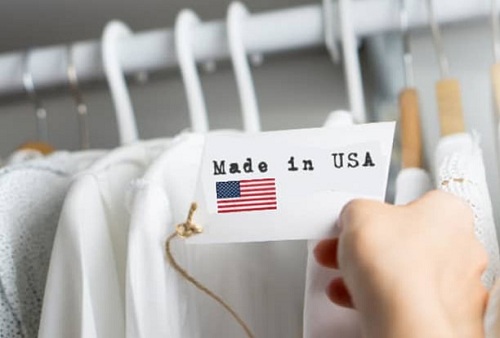 apparel and footwear brands need to step up their investments in automation. They need to focus on new technologies to manage 'local to local' production more efficiently and successfully.
Though technology may make US production more efficient, workers fear it may lead to more job losses. However, Moser believes, lack of automation may cause the US to lose more market to China than automation. Automation can help the US apparel sector manage 'local-to-local' production more efficiently, he says. Already, many US companies have started embracing automation in their factories. Association for Advancing Automation informs, orders for industrial robots in North America increased by 20 per cent year-over-year (Y-o-Y) during the first quarter of this year to reach 9,098 units. Around 51 per cent of American companies are willing to invest in automation post pandemic, as per a recent survey by Honeywell.
Automation will help US not just drive cost targets, quality targets and safety targets but also create new job opportunities, avers Mosher. To reshore more jobs, he advises US, Canada and Mexico to enter into more trade collaborations. The US trade agreement with Mexico and Canada (USMCA) will help create 50,000 manufacturing jobs. To increase this figure to 2 million, trade agreements between the US, Mexico and Canada are needed, he says.
Worker training and capacity enhancement
The US also needs to train more workers and focus on improving productivity, feels Mosher. This includes setting up more supply chains for raw materials, assembling the required tools and fixtures, manufacturing testing equipment, establishing testing and quality procedures and ensuring efficient materials handling.
To bring back 5 million more jobs to the country, the American apparel and textile industry needs to focus on reshoring and blend their marketing and selling strategies with the digital space in the next three to four years, says the American Reshoring Institute which anticipates reshoring to rise 25 per cent in 2021.