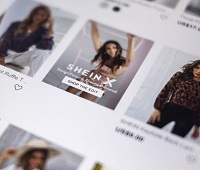 One of the world's largest online fashion retailers, Shein recently out-performed Amazon to become one of the most downloaded shopping apps in the US. A favorite amongst Gen Z and young millennial shoppers, Shein offers an endless variety of clothes at affordable rates. Its clothes are affordably priced to suit even the most constrained budget, says a report by Bloomsberg Quint.
Change in China's tax code helps Shein lower operation costs
The pandemic proved to be a huge boon for Shein as it spurred annual sales to almost thrice of previous year. The company also became the biggest web-only fashion brand in the world last year, shows recent data from Euromonitor International. Investors including IDG and Sequoia have already invested around $30 billion in the company.
In January 2021, Shein bid for the iconic British clothing retailer Topshop. The company is also invigorating the fast-fashion trend by combining supply-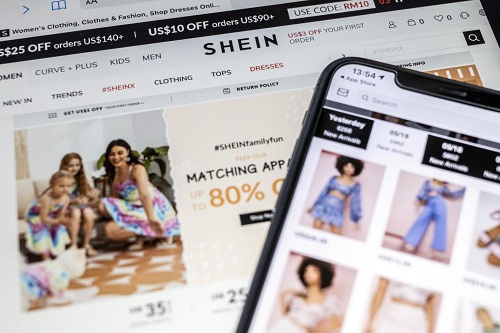 chain savvy, data-driven clothing design with the tax loopholes in the US and China. The company doesn't divulge anything about its origins to customers. Its success can be mainly attributed to the change in China's tax code that helps the company reduce operational costs and enables it to counter global competition.
Shein does not pay export taxes on any of its products. It also does not pay any tax on imports from the US. Government's unwavering support helped the company boost online exports by 67 per cent in 2018. Its value has grown to over $265 billion in the last few years making it a formidable rival to competitors, says Michael Horowitz, Former Senior Executive, Global Brands Group.
Proprietary technology boost design, production capacity
Shein was founded by Xu Yangtian in 2008. The company was initially known as Sheinside. Its initial years of operations were difficult as the company's products were not available in the Chinese market. However, Shein explored its vast and well-developed supply chain to hire manufacturers based near souring hub in the southern Chinese city of Guangzhou. These suppliers complete the design and production process in around 10 days.
Shein's proprietary technology also helps make decisions about design, capacity and production. It offers suggestions for the type of raw materials and where to buy them. This helps Shein respond immediately to shoppers' preferences. Its registered headquarters in Hong Kong helped meet growing demands during the pandemic.
Shein's reluctance to divulge financial details about its operations has many US competitors hopping mad about China's fapiao practices or Hong Kong's tax regime. The recent $800 import tax exemption granted by the government has further raised their hackles leading them to urge the US government to take mitigating steps.
Though its recent success has made Shein one of the most happening destinations for US shoppers, the future of this success remains uncertain as reducing number of pandemic case is once again is encouraging customers to revisit physical stores. Whether consumers continue to be attracted to its cheaper offerings remains to be seen.