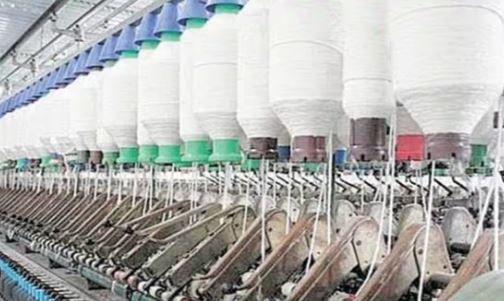 Much has been discussed in Indian media about the domestic cotton scenario spanning farming, spinning, textiles and apparel. The clear picture that emerges when one cuts through the media chatter is that the sector has become rather vulnerable due to global scenarios much beyond their control. From climate change that lowers natural yield and increases crop diseases to economics that dampens demand for non-essential items such as apparel and home furnishing to sustainability activism that accuses cotton farming of reckless consumption of water and soil infertility. In this context, one of the biggest setbacks has been for cotton mills manufacturing yarn and textiles and the industry wants the government to take necessary actions including import duty cuts for raw cotton.
Duty removal tops sector agenda
India's domestic textile industry has urged the government to exempt cotton from 11 per cent import duty. When the government introduced the tax three years ago, Indian cotton was cheaper than imported cotton and therefore, the levy would make manufacturers source locally and decrease the carbon footprint of importing. Now, with the domestic cotton prices having shot up, being more expensive than imported varieties by 18 to 19 per cent, importing cheaper cotton is the only viable way forward, say textile manufacturers. However, the government has not obliged yet.
The Southern India Mills Association (SIMA) has been relentlessly petitioning the government to consider a temporary halt on the 11 per cent import duty during the off-season between April and September each year. The battle may remain ongoing as the government is aware that the trend during off-season has not seen a significant jump in prices. Thanks to the levy, Indian textile manufacturers are unable to put forth competitive pricing at international level despite sourcing cheaper foreign cotton.
Last year the government had given import duty exemption until October 2022 as local cotton prices touched Rs 1,00,000 per candy. The import target for this year is 15 lakh bales, which might be difficult to meet with high import duties. With September 2023 marking the end of off-peak season, a candy of cotton costs Rs 75,000 nowadays. The upcoming season may not hold much promise either as the agricultural prediction for India's cotton farming has not been too positive.
Indian cotton yarn slides down the export ladder
The sector is in dire need of changes to bolster its survival and success. To add to its bag of woes, Indian cotton yarn has been underperforming in terms of exports as per the Indian Ministry of Commerce and Industry's recent stats. The demand trend is mostly on a downward slide as shipments to Bangladesh, Egypt, Portugal and Peru dropped by 62.4 per cent, 26.4 per cent, 3.4 per cent and 25.4 per cent respectively, on a year-on-year.
Nevertheless, China threw in a huge boost for this beleaguered commodity as its import of Indian cotton yarn leaped to nearly $229.7 million, a remarkable increase of 175 per cent. In this context it could be said that since May 2023, India cotton yarn exporters can only hope. As now Indian cotton yarn exports hit a decadal low of 664,000 tonnes in FY23, compared with the highest exports of 1.38 million tonnes in FY22. Demand for cotton yarn in FY22 was strong, driven by downstream demand for home-textile products and the advantage of lower domestic cotton prices compared to international prices. As it stands, Indian cotton yarn exports have dwindled by a significant 32 per cent.