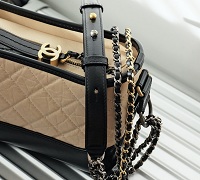 Nike is one of the most popular sportswear brands in the world. The brand's popularity can be gauged from the fact that it is a favorite not just amongst buyers of new products but also shoppers seeking second-hand apparels and accessories. A recent survey by SaveOnEnergy of resale sites such as Depop, eBay, ASOS, Marketplace with 1.6 million listings reveals, Nike is by far the most resold brand in the world
Titled 'Most Resold Fashion Brands,' the SaveOnEnergy report examines the resale status of 60 of the world's most popular resale brands. This report, with 502,510 listings says, UK-based 'PrettyLittleThing' is one of the most resold brands in the world alongwith Boohoo and Misguided.
Gucci emerges the most resold brand overall
As per a reports by New Fashion Law, with 3,45,109 total listings across different platforms, the SaveOnEnergy report ranks Gucci as the most resold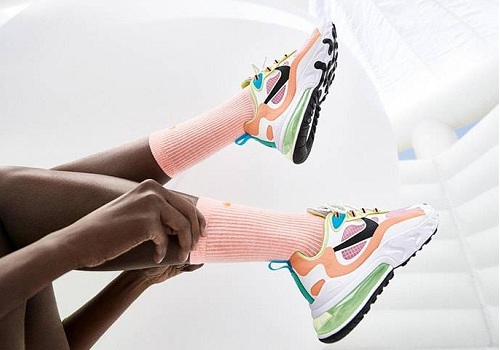 brand overall. Gucci is also one of the most listed brands on the luxury resale platform Vestiaire Collective. It has 1,63,810 listings on the platform. Louis Vuitton with 125,361 listings stands second, followed by Prada (112,471 items listed), Chanel (100,084), Burberry (73,786), Dolce & Gabbana (69,716), Dior (64,626), Hermès (62,159), Zara (54,219), and Valentino (51,562).
The SaveOnEnergy report considers the number of listings each brand has on the Etsy platform. The list on this platform is topped by Nike followed by Virgil Abloh's brand Off-White, Champion, Jordan, adidas, Gucci, Supreme, Dior, Chanel, and Ralph Lauren, which respectively make up the top ten.
Chanel refuses to join Etsy's counterfeit bandwagon
Though Etsy rankings highlight brands having the most number of listings, most of the products on this platform are infringed and target counterfeit sellers. A recent search of Off-White products by TFL revealed unauthorized use of the Off-White trademark on various products ranging from $30 T-shirts to duplicate and cheaper versions of Jitney bags and key chains. The Etsy rankings also include other counterfeit and/or trademark infringing products such as fake Gucci bags and Supreme T-shirts and duplicate bra tops and short sets from Dior.
However, a brand that does not sell counterfeits on Etsy is Chanel. It had recently filed a trademark infringement and dilution, and unfair competition lawsuit against jewelry maker Shiver + Duke for selling costume jewelry made from upcyled 'Chanel' buttons. The suit is currently underway in a New York federal court. Edith Anne Hunt, Founder, Shiver + Duke claim, through this suit, Chanel aims to negate the First Sale Doctrine by involving a small company into expensive litigation in a foreign state despite its efforts to differentiate the counterfeit Chanel buttons in its jewelry range.