Mercedes-Benz Fashion Week Russia kicked off in full swing this Saturday, attracting thousands of visitors and fashionistas.
The week launched with several children's runway shows, with children's brand Acoola presenting its Street Tropical, Seaview and School collections and the country's largest children's department store Detsky Mir showing off its latest seasonal looks, created by the retailer's designers.
On day one, arguably the most famous of all Russian designers, Zaitsev looked radiant when he himself appeared on the runway. He was met with a standing ovation - truly, the most respected of all Soviet and post-Soviet Russian couturiers deserves no less. His models led him to the end of the runway and back.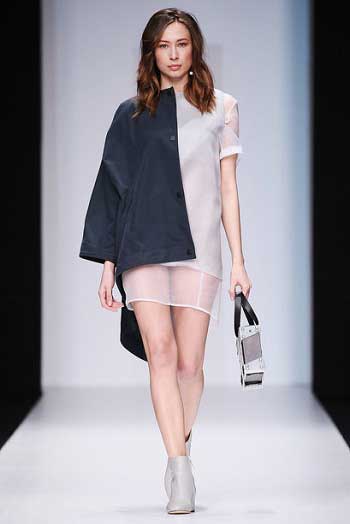 The Mercedes-Benz Fashion Week Russia this year played host to the Kazakhstan Fashion Week Showcase, showing off designers from the former republic.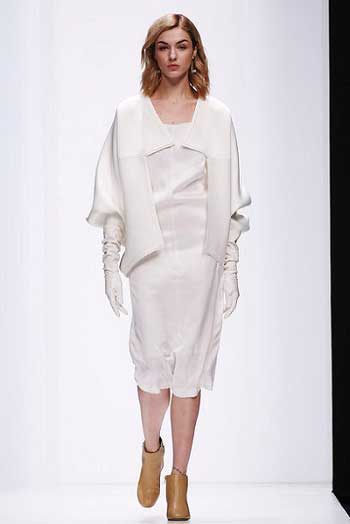 For day two the schedule included street wear, more designers from Kazakhstan, classic couture and a secret performance by a Russian star of screen and stage. The day began with a conceptual show by the Moscow brand Sensus Couture. This is well-known for its brave search for nowness and its inspired originality.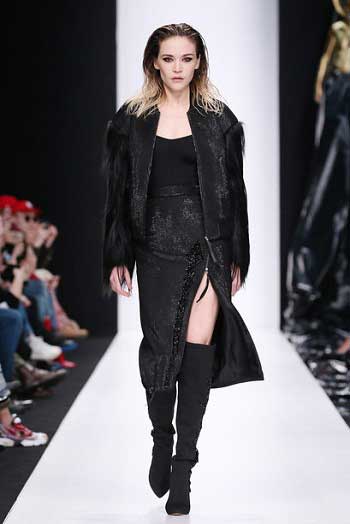 Leather, latex and silk were the course for the day, and Sensus employed its traditional color palette - red, white and lots of black. Many looks were straight-on street wear, with models strolling in pullovers and shorts with some thigh-high boots, while others were traditional evening wear - little black dresses with Ziggy Stardust-like lightning symbols, bold jackets with leopard skin prints, sheer golden coats.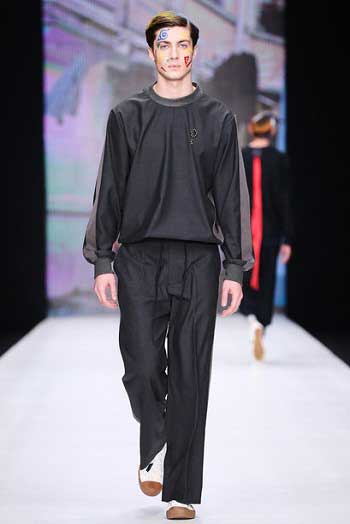 Day three of the Mercedes-Benz Fashion Week Russia started off with much aplomb, with a whole new slew of young designers to whet the visitors' insatiable appetites. The first major show of the third day was by Snezhana Paderina.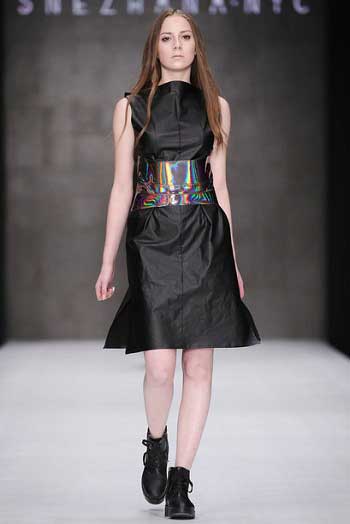 This Parsons School of Design graduate is well-known for her love of architecture, technology and cyberpunk, and her interest in combining modern technology and traditional techniques in her approach. Combat boots and beautifully-crafted high heels accentuated the otherness of this collection, and modernist art was often incorporated into the garments.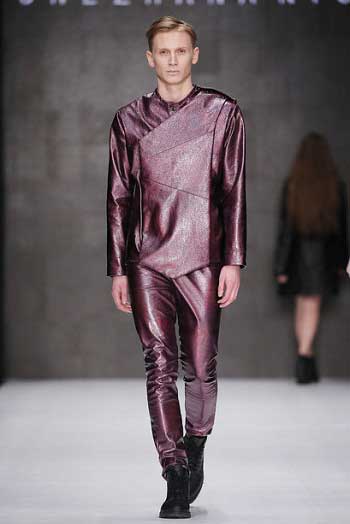 Day four offered a diverse cast of designers. Students of Moscow's HSE Art and Design School presented a show. First, deconstructed capes and ponchos made of recycled fabrics filled the runway, then oversized trench coats and tulle capes with the collection's name emblazoned in bold lettering, then even more deconstructed garments, with long tendrils of fabric flowing behind the models. A lot of what was shown could still be classified as modernist street wear, but with a definite avant-garde feel to it.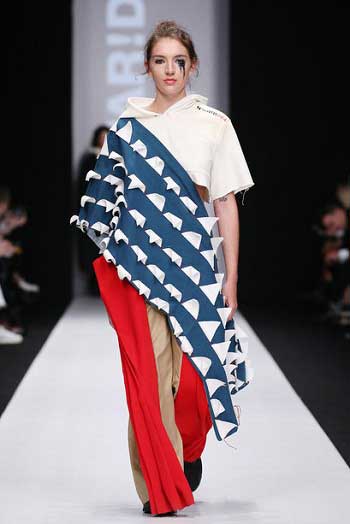 At the next show, Nastya Nekrasova presented her new collection. One of the constant themes in Nekrasova's work has been the work of the Athens sculptor Leochares. As for the garments themselves, these had a lot of classical in those as well - silk and wool numbers, free and flowing shapes, oversized sleeves (as if from an antique theatre costume), and busts models carried underarm. But this was a collection by a young Russian designer, so a little modernism was unavoidable - skirts with abstract scribble art and high leather heels spiced up this avant-garde collection.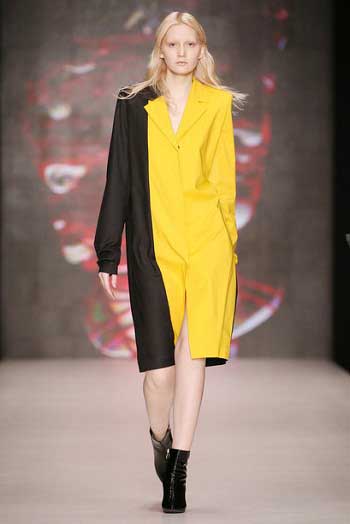 The final day saw a collective show by the leading educational fashion project in the country, Rebel School. The project gathers the best tutors in the country. Rebel School students presented a diverse collection of modern avant-garde street wear, with designs ranging from oversize orange hoodies and capes and catholic schoolgirl outfits to comfy trousers and shirts to Alice-in-Wonderland style dresses.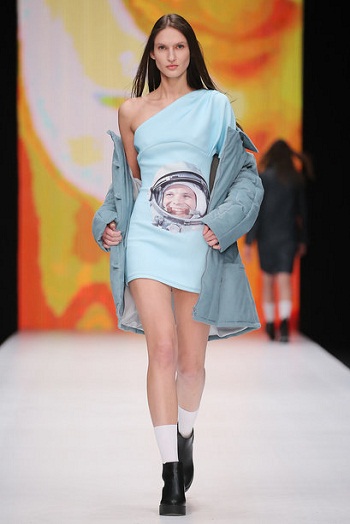 Color combinations were the traditional to street wear black, orange, white and red, with several striking blue outfits in the mix. The show bended gender norms, with model Sima Kozochka coming out in a men's prison robe inspired fit, while other female models wore stylish men's suits.