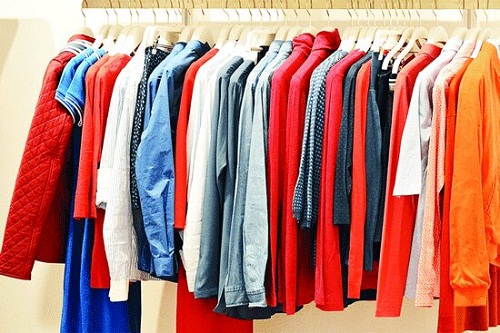 The new generalized scheme of preferences (GSP) proposed by the European Commission is likely to limit Bangladesh's gains from the current 'GSP plus' scheme, says a report by the Daily Industry. The report suggests, focusing on core issues like climate protection and good governance, the scheme lowers product graduation thresholds by 10 percentage points, enhancing competitiveness of large industrialized players in their preferred markets. The scheme maximizes opportunities for low-income countries to benefit from the GSP. It also ensures a smooth transition for all countries graduating from the least developed (LDC) next decade, as per European Commission's legislative proposal for 2024-2034.
With the new scheme, countries will be able to retain access to the EU market and also apply for special incentive arrangement for sustainable development and good governance (GSP+).
Lower thresholds hamper Bangladesh's competitiveness
To boost growth prospects for poorer developing countries, the new scheme lowers the threshold to 47 per cent and textile threshold to 37 per cent. This may be a major disadvantage for Bangladesh as majority of its products are above this threshold. It prevents Bangladesh from benefiting from products that have good export competitiveness, believes Mustafizur Rahman, Fellow, Centre for Policy Dialogue. In force from January 1, 2024, the new scheme enables all graduating countries to apply for the GSP+ facility. However, the scheme has certain conventions on labor rights that need to be amended.
Fazlee Shamim Ehasan, Vice President, Bangladesh Knitwear Manufacturers and Exporters Association (BKMEA) feels, the new scheme will enable Bangladesh to get GSP+ facility. However, it may create a few problems for woven garment exporters, he adds. Focusing on climate protection, the new proposal will mark a new beginning for Bangladesh apparel sector, says Md Saiful Islam, President, Leathergoods & Footwear Manufacturers & Exporters Association of Bangladesh (LFMEAB). To benefit from the proposal, the government needs to negotiate with the European players through political and diplomatic routes, he adds. Also, entrepreneurs need to comply with all environment and safety-related rules.
Ease of withdrawal on violation of rights
Another benefit of modernized framework is the widening of scope for withdrawal of EU GSP preferences in case of serious and systematic violations. Besides, human rights and labor contracts, the proposal also includes rules on environment and good governance. The new framework also adds two new rules on rights of the disabled and children, and another two on labor inspections and tripartite dialogue. It also incorporates a convention on transnational organized crime.
Rensje Teerink, Head, European Union Delegation to Bangladesh believes, GSP Plus will be the way forward for Bangladesh as it includes issues related to environment protection and good governance. Therefore, she advises Bangladesh to follow the core issues related to GSP Plus in detail post LDC graduation.