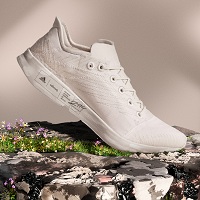 The activewear industry has received a huge push in the last three years with brands from Adidas to Pangaia to Allbirds launching collections made with sustainable materials. While some of these collections are made with materials sourced from other companies, however, much of the materials is now being developed in brands' in-house laboratories. California-based activewear brand Rhone has set up a laboratory called Nanoprojects to develop new materials and manufacturing techniques. The brand recently launched a collection under a namesake higher-end label. The collection offers blazers, outerwear and chinos in the range of $160-$600.
Opportunity to explore maximum creativity
A report by Glossy says, Rhone's collection gives the brand an opportunity to experiment with new categories and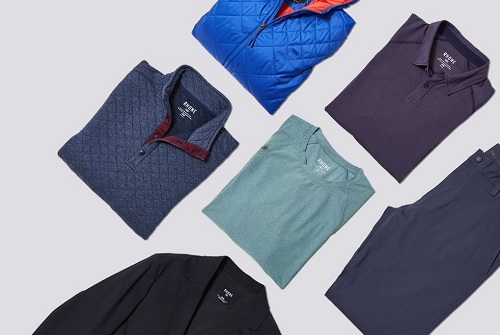 products. The collection is limited with less than 100 pieces being made for some products. Rhone's co-Founder, Kyle McClure says, the brand's in-house laboratory enabled it to explore creativity to maximum levels through this collection.
The innovation lab was set up with investments from the brand's existing resources, notes McClure. Employees at the lab operate from Rhone's existing office in Connecticut, The brand recently also hired freelance designer Rachel Rozz to lead the development of the brand Nanoprojects.
Nanoprojects works with textile companies and fabric mills to develop new materials and has recently launched a regenerated nylon that's being used in a Rhone raincoat. The brand also uses a new indigo dyeing process developed by one of Rhone's Italian manufacturing partners to make its debut denim range.
Brand support necessary for innovation lab's success
In the last one year, many activewear brands have ventured into developing new materials. Allbirds'split its team into two: one for developing products and other for developing new materials for the launch of its debut activewear collection last month, informs Hana Kajimura, Head-Sustainability. Similarly, fitness and outdoor apparel company Pangaia launched a new range of sweaters in August made from a plant and fruit based fiber developed by the company internally. Underwear brand Knix has announced plans to set up a dedicated innovation lab in its new office in the US next year. The lab will introduce materials and production techniques.
Innovation lab needs to be supported continuously by the brand to be successfully operated, says Scott Emmons, Previous Owner, Neiman Marcus Innovation Lab. Nanoprojects' laboratory has been operating for the last three years and McClure hopes to continue supporting the lab for many more years. From ready-to-wear, the brand also plans to expand into collections made from new and innovative materials.